"I Will Beat Your A** Bro…" – IShowSpeed Draws a Perfect "Iron Mike Tyson" Reference, After Challenging KSI to Get in the Boxing Ring
Published 01/24/2023, 1:00 PM EST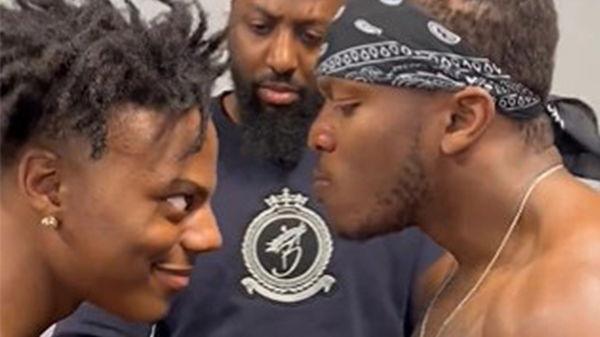 IShowSpeed has again challenged KSI to a duel, and fans are hoping it to be true this time. 
On January 21, 2023, YouTuber IShowSpeed celebrated his birthday alongside Adin Ross. The former hosted a special stream, inviting thousands of fans. It was one of the biggest days in Speed's life as he featured multiple snippets that became headlines. For instance, he asked out the underdog rapper Ice Spice on a date, which was a rare sight to watch. After all, all Speed fans know his relationship with girls, so this wasn't something they expected.
 Plus, Adin Ross took the spotlight after he gifted Speed a life-size Ronaldo statue and a signed ball. However, there was a certain bit in the stream that stomped over moment as it featured the 'Sidemen Star,' KSI.
ADVERTISEMENT
Article continues below this ad
Apparently, Speed hopped on a FaceTime call only to joke around and the fellow YouTuber if he would stay true to his promise. Little did he know, the banter turned into an argument as Speed once again challenged KSI to a boxing match. 
IShowSpeed calls out KSI for a boxing game in the UK
Darren Watkins Jr, aka IShowSpeed, has been going at KSI for months. Since the Sidemen charity game, the duo has always joked around featuring in a boxing match. And now, during Speed's birthday stream, the topic has once again gained popularity. 
ADVERTISEMENT
Article continues below this ad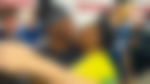 During the stream, Speed called up KSI to talk about meeting him in London in February. However, the conversation took a dark turn after the YouTuber called JJ 'black' and compared their good looks. This led to an argument between them as Speed once again challenged him to a fight.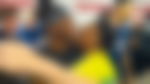 ADVERTISEMENT
Article continues below this ad
Here's what he said, "You want to fight they fight anything. you want to sleep bro, let's fight I'm ready bro. I promise you I will beat you, but I will beat your a** bro." Speed then also got up to show his moves only to get turned down by KSI. "Bro what is this man you look like you're handicapped," JJ gasped. This somehow angered Speed, as his further statements felt like he was hurt. After all, he jumped too much into the topic, claiming to book a venue, sell tickets, and have an actual fight. 
WATCH THIS STORY: Best Sports Games Available on PlayStation, Xbox, and PC