"I'll Be Rolling Them Up for Sure. "- Summit1g Believes That He Can Best Both Dr Disrespect and Myth in FPS Games
Published 09/09/2021, 8:18 AM EDT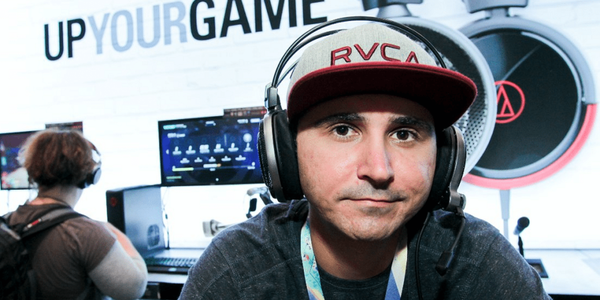 ---
---
Former professional Counter Strike Global Offensive player and streamer, Summit1g, believes he can best Myth and Dr Disrespect easily. In his latest stream, the 34-year-old went down memory lane to revisit some of his famous altercations with streamers across various FPS games.
ADVERTISEMENT
Article continues below this ad
Myth managed to get the better of him in Fortnite, but that did not deter Summit's confidence in his abilities. Something similar has also happened on a few occasions involving Doc in PUBG, but the streamer has maintained a higher win ratio against him.
He is quite confident in his abilities and with a splendid pro career. With top-rated teams like Torqued and Area 51 Gaming, the famous streamer has gone toe-to-toe with the best players in the world. This fact alone puts him in a league of his own.
ADVERTISEMENT
Article continues below this ad
However, the internet loves when two big-name streamers collide against each other in the game. And it's true, it certainly produces quality content for the viewers and indeed often fuels controversy.
video source: Jaron
Summit1g doesn't think much of Myth's chances against him
The retired professional may have lost to Myth in Fortnite but promises that it won't be the same with a different title. The streamer's skills and time as a pro make him much better than what normal streamers can offer. While playing a few games of Rainbow Six Siege, his teammates quizzed him about Myth and Dr Disrespect and the streamer offered his opinion.
ADVERTISEMENT
Article continues below this ad
" We have come across each other in EFT, We have come across each other in Valorant, okay? We'll probably come across each other in something like f******g Splitgate and I'd be rolling them up for sure.
You know the doc back in the day would have probably just mentally had my number and f****d me, you know? Nowadays, it wouldn't get me to like that, so I would destroy him for sure. The only reason you lose to the doc is because you have that mental thing in the back of your head that's like if I lose to the doc everyone's gonna make fun of me. " 
ADVERTISEMENT
Article continues below this ad
This mental block could have seriously hindered anyone's performance, and Summit1g has fallen prey to it. However, the streamer has indeed paid them both back in their own coins and clarified that he is just on a whole another level than them.
Watch this story: Most Overhyped Games
Trending Stories