"I'll Pay It for You" – YouTube Star KSI Promises to Fulfill a Fan's Dream Which Is Worth $5000
Published 01/18/2023, 10:10 AM EST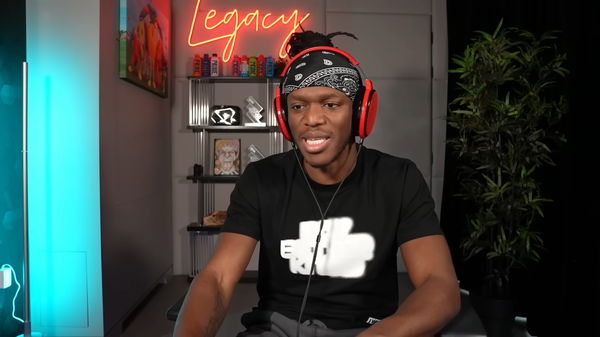 Olajide "JJ" Olatunji, also known as KSI, has amassed a large fan base as well as a staggering net worth of $25 million on his decade-long journey on YouTube. Many people might think that his success has made him arrogant. But he proved them wrong by showing that he still has that golden heart.
KSI recently saw an incredible fan-made video in which the fan transformed a PRIME Hydration bottle into a transformer. The bottle-turned-robot then battles a Gatorade robot, which was actually KSI's request. "Okay, this animation is mad," the YouTuber stated after seeing the video.
ADVERTISEMENT
Article continues below this ad
This fan earlier shared a similar video with KSI. However, the PRIME Hydration robot battled an iPhone with the Gatorade logo in that video. But the YouTuber wished it would have fought a Gatorade bottle. So, the revised video satisfied that requirement. But, the fan also revealed his reasons for using an iPhone in the previous video, which melted KSI's heart. As a result, he decided to offer him a $5000 gift.
KSI promises to give a $5000 laptop to his fan
This incredible PRIME Hydration animation movie was created by an 18-year-old Nigerian boy named David, aka KIDVADER.  He added another video to that outstanding animation video in which he stated, "The reason I used a phone instead of a bottle for the first animation was because my laptop at that time couldn't handle it. The screen was messed up too."
ADVERTISEMENT
Article continues below this ad
David also mentioned that he got a new laptop from the prize money of the Sidemen Editing Challenge, held by Konstantin Ermakov, the editor of KSI's YouTube group Sidemen. But the new laptop is not powerful enough, and David spent more than 50 hours creating the new animation video. He claimed he would do more of these animated videos but would need a better laptop.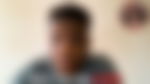 The 18-year-old had a nice laptop in his head, but the problem was the $5000 price tag on it. But his dream is soon to be fulfilled, as KSI decided to gift him one after seeing the video. "I'll call you, man. I'll pay it for you, easily," the YouTuber stated. The 29-year-old also gave David an "Argentium Award" for his animation video.
ADVERTISEMENT
Article continues below this ad
WATCH THIS STORY: $21 Million man KSI sets Lewis Hamilton as his benchmark of success in search of GOAT status
KSI made a significant gesture to his fans. It showed not only how much he cherishes his followers, but also how kind he is.