"I'll Quit Streaming to Play Professionally"- Shroud Teases Potential Shift to Pro Valorant
Published 08/21/2021, 11:35 AM EDT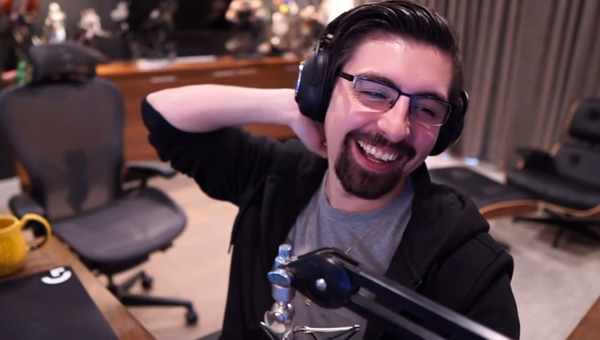 ---
---
The final match-up between 100Thieves and Sentinels produced an epic clash. The two teams seemed inseparable in the first two maps, but soon Sentinels upped the pressure and took the series 3-1. This fantastic series produced nail-biting clutches, aces, and exhilarating back and forth that impressed Shroud immensely. The retired professional player was so hyped by the series that he joked about quitting his daily streams in order to turn pro in Valorant.
ADVERTISEMENT
Article continues below this ad
Shroud was mighty impressed with Ethan's performance in the game as he showered words of praise. This is where one of his guests and the former professional joked about turning pro once again. However, fans should take this joke lightly.
" Yes, let's do it, listen I will quit streaming to play professionally right now." 
ADVERTISEMENT
Article continues below this ad
video source: NoobHunter – Valorant
Will Shroud ever return to professional streaming?
This question comes up time and time again, especially because of statements like this. However, the truth of the matter is straightforward- the streamer has no motivation to return to professional settings. He has already answered the question on multiple occasions, stating that professional games put a lot of stress. Something that the streamer does not enjoy, and he merely wants to create content and stream for his fans.
He took this decision back in 2018, and it has been one of the best career moves. Not only did he earn millions of dollars but also saw his popularity improve exponentially. From being one of the biggest names in the Counter-Strike Global Offensive, he has now become one of the biggest streamers of all time.
ADVERTISEMENT
Article continues below this ad Valorant has brought Shroud back to playing 5v5 tactical shooters. After retiring from the professional ecosystem and facing hackers constantly on the server. Shroud abandoned the genre in favor of Battle Royale games.
ADVERTISEMENT
Article continues below this ad
It took 4 years for the streamer to return to the genre with Riot Games' fantastic tactical shooter last year. Ever since it came out, he has been singing words of praise and also stated he has never played a game like this before.
Watch this story: Top Fortnite Streamers
Trending Stories