"…I'm Filing a Lawsuit Against My Trainer" – MrBeast Affirms Becoming a 'Giga Chad' in Six Months or Else
Published 01/19/2023, 7:30 AM EST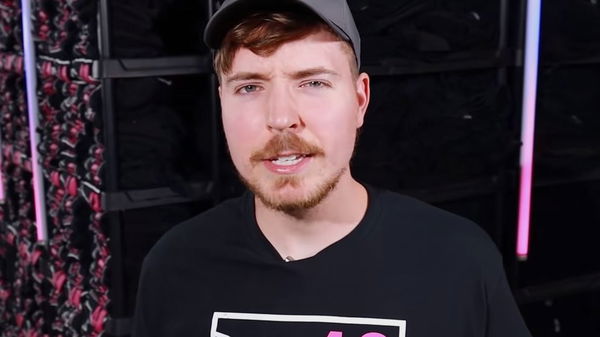 YouTube star MrBeast has been fashioning his content in such a way that it leaves the audience with two emotions. First being of a satisfied viewer; second, being a dissatisfied viewer wanting more of his content. While Jimmy works and grinds to fulfill the second emotion of viewers, he also takes care of his personal safety very seriously. So much so that he wants to look like a 'Giga Chad.'
Jimmy "MrBeast" Donaldson has a strong will when it comes to contributing to the betterment of society through engaging content and wholesome deeds. Likewise, he leaves no stone unturned when it comes to his personal health.
MrBeast pledges to become a 'Giga Chad' within six months
ADVERTISEMENT
Article continues below this ad
Jimmy is known to work hours and hours on his blockbuster videos, which have been the driving force of his success. But as the old saying goes, "health is wealth," Jimmy seems to be a prominent follower of it. Because he has taken the oath of dedicating his time to exercising as well and turning into a 'Giga Chad' within six months.
In his Instagram story of January 18, 2022, he uploaded a picture of his current physique. Flexing his biceps, he said, "6 months into lifting everyday until I look like a giga chad." He also mentioned, "Sadly not a giga chad. Still kind of fat, must keep lifting." Sounds like MrBeast is going to take his physical health more seriously until his final shape is attained.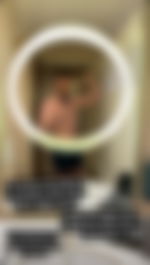 But here's when things take an interesting turn and a rather serious one too. He further mentioned, "If I'm not jacked by the end of the year I'm filing a lawsuit against my trainer." Without a doubt, the trainer has to keep the busy YouTuber in the gym to avoid facing any of Jimmy's lawsuits.
To tone it down a bit, one shall understand that this, in all spirits, could be a fun gimmick by MrBeast toward his trainer. But it totally reflects the seriousness the YouTuber has for shaping himself physically for 2023.
ADVERTISEMENT
Article continues below this ad
2023's first upload on Jimmy's main channel will be nothing like the past videos
Talking of 2023, MrBeast has surely some big things planned for his content as well. Recently, the YouTuber tweeted, "Next week's video is nothing like our normal videos, trying a new style and pacing on the video's edit 👀"
Therefore, the upcoming video would be MrBeast's first upload of 2023 on his main channel as well. Thus, one should have a watchful eye on the new developments that Jimmy would be bringing in for 2023.
ADVERTISEMENT
Article continues below this ad
WATCH THIS STORY: Ranking MrBeast's Most Watched YouTube Videos Of All Time
What are you expecting from MrBeast in 2023? Do let us know in the comments below.