"I'm having a hard time keeping my eyes open"- Dr Disrespect Revisits Apex Legends
Published 07/01/2021, 1:39 PM EDT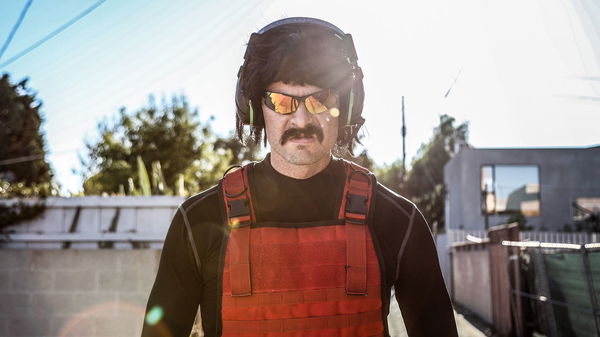 ---
---
Dr Disrespect and first-person shooters have always gone hand in hand. However, recently the Doc has not been enjoying some of the games that were a staple of his stream. While it is clear from his recent streams that he is sick of Call of Duty Warzone, the Two Time took the opportunity to revisit EA's battle royale game, Apex Legends.
ADVERTISEMENT
Article continues below this ad
Similar to Warzone before it, Apex Legends has been facing tons of problems due to cheaters. Especially in Ranked modes, DDoSing has become increasingly common. As a result, Respawn Entertainment has set out a three-pronged approach to deal with this issue.
Watch this story: Top fortnite streamers
ADVERTISEMENT
Article continues below this ad
There is no love lost between Dr Disrespect and Apex Legends
Doc has never been one to hide his true feeling about a game. One of the best instances was when he expressed how unimpressed he was with the Far Cry 6 trailer. Thus, for his comeback to Apex Legends, it is safe to say that the Two Time was not afraid to drop some truth bombs.
"Do you see how soft and skinny this f*****g game is? It's just shooting shields", exclaimed Doc. "There's a reason why I don't play it. It's boring. I don't know what else to say." When viewers tried to urge him to try a ranked game, Doc replied, "I'm falling asleep playing the game".
Soon the Two Time was sick of Apex Legends as well. He went on to explain, "I'm having a hard time keeping my eyes open playing these games. Everything seems tedious, I'm done, I'm done playing the game. I'm good, man, I'm good, I don't even care".
ADVERTISEMENT
Article continues below this ad
Although it is unlikely that we will see Dr Disrespect revisit Apex Legends soon, given his recent experience, he could always come back to it in the future. As of now, it seems like the only game that Doc is longing for is Battlefield 2042. If that turns out to be a disappointment, we could be seeing a very frustrated Dr Disrespect in the future.
What title will become a mainstay on Dr Disrespect's channel next? Let us know what you think in the comments down below.
ADVERTISEMENT
Article continues below this ad