"I'm Not Seeing the Hype Around it": SypherPK Showcases a New Weapon in Fortnite
Published 04/06/2021, 2:51 PM EDT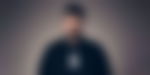 ---
---
The new 'Primal' season of Fortnite has provided tons of new content to see. From crafting and hunting to completing various spire quests, the game has plenty of new features. One YouTuber who has clearly taken advantage of this is SypherPK.
ADVERTISEMENT
Article continues below this ad
Sypher has openly admitted that he loves it when a new season of Fortnite releases, as it allows him to make a great deal of content that garners attention to his channel.
To further prove this, the YouTuber hit a massive milestone just a week into the new season. Sypher's editor revealed that the duo had smashed their monthly viewer record across all four channels, which were previously set at 84 million and had now hit 138 million views.
ADVERTISEMENT
Article continues below this ad
The GRIND is paying off!!! 🤠

Just hit a new 30-day viewership record of 138M across Sypher's channels! (Old record: 84M last May)

I know that no one can really understand how much work I put in… But that's okay! I'm proud of myself and the results speak for themselves!😎📢 pic.twitter.com/R0u34GFgcu

— JackZenn (@JackMelaschenko) March 21, 2021
SypherPK tries the new 'Recycler' in Fortnite
In his most recent Fortnite video, Sypher tests out the new 'Recycler' gun added to the Battle Royale. The gun absorbs materials to replenish ammunition and fires explosive rockets. While the gun has similarities to previous renditions of the rocket launcher, it is a very different weapon.
It has a maximum ammunition capacity of three rockets and does 75 damage per hit. Unlike the original rocket launcher, the radius of damage is quite narrow, but the fire rate is quite high. It is essentially a more mobile but weaker version of the original.
The base version of this weapon is available in a rare variety. However, you can eventually upgrade it to the purple Epic variety. This upgrade will give the recycler a faster fire rate and a better radius of damage.
ADVERTISEMENT
Article continues below this ad
Sypher himself is not too keen on this being an 'overpowered' weapon but does manage to showcase its effectiveness. It is best utilized to damage a player turning a corner or at close range. While it is a cool new weapon with some unique mechanics, it is not nearly as 'broken' as Epic's original rocket launcher.
Have you been able to get your hands on the new recycler yet? If so, how have you enjoyed it? Let us know in the comments down below.
ADVERTISEMENT
Article continues below this ad