"I'm Not Trying to Say Fortnite is A Dead Game" – Furious Fade on Fortnite
Published 06/01/2020, 6:25 AM EDT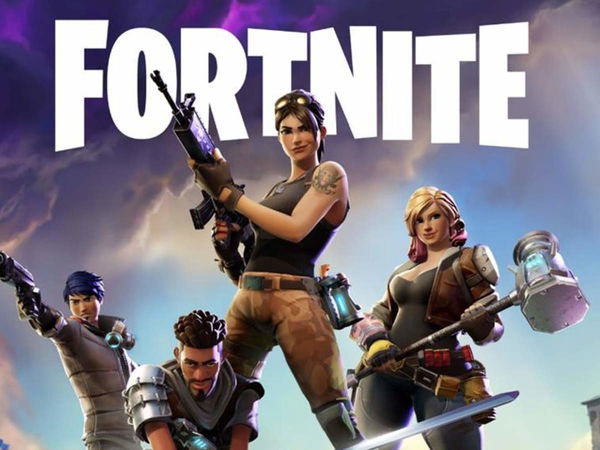 ---
---
ADVERTISEMENT
Article continues below this ad
Epic Games launched Fortnite back in 2017. Since then, the game has become one of the most sought after in the world. The online multiplayer boasts of millions of players and a huge fan base. Now, a Fortnite pro has discussed what went wrong with the game. 
FuriousFade posted a video on YouTube voicing what he feels about the game. The player has been uploading videos about Fortnite for the last two years. Recently, though, he took some time off from the game. He has finally addressed his fans regarding the many speculations surrounding the situation.
ADVERTISEMENT
Article continues below this ad
"Fortnite is a game that I grew off of. I went from uploading Fortnite every day of my life for two years straight. No pauses, no breaks, no days off to upload Fortnite once a month. I'm sure it's clear to you guys that I'm taking a break from the game, and I'm gonna give you my thoughts and my opinion on where it stands", Furious Fade said. 
Furious Fade also mentioned that he is not quitting the game, nor does he hate it. He also made it clear that he'll be uploading more videos, of the game, in the future. He then shared his opinions on the game, stating them as his own and requesting everyone not to spread hate. 
"It's always been a game where it is about the experience and about having a good time, but it's hard when the game tries to cater to the casuals and pros at the same time."
"Partially our fault"- FuriousFade
Epic Games themselves couldn't have predicted the amount of popularity the game would earn. Tournaments and global exposure made the game more competitive and things weren't the same after that.
Fade continued, "No, I'm not trying to say Fortnite is a dead game, that's the opposite of what I'm trying to say. I play the game in my free time. Believe it or not, I just don't record it or upload it because it's the same thing over and over again. I don't want to sit myself and bore myself and bore you guys either"
The player also mentioned that he believes the time has its course with every game, and that's what happened to Fortnite as well. The weekly updates stopped due to the toxic reactions from the fans, and Epic stopped dropping them.
"There is absolutely nothing wrong with this game. I just think that time has overcome it, and that happens with every game. Epic used to have weekly updates, but those are gone. All the fun items, all the impost grenades, and shopping cards, we hardly get any new content to work with, and that's partially our fault. When they did drop these updates, everybody would be so toxic and negative about it, like to the point where they won't even drop it anymore. "
Fade also confirmed that he's officially back. The latter half of the video showed him playing some matches, and he ended on the note that he'd continue to support the game. 
ADVERTISEMENT
Article continues below this ad
Fortnite season 3 delayed
In between his video, FuriousFade said he's excited about the new season. The latest reports, however, announced that the game's new season had been delayed, yet again. Season 3 is now set to launch on June 11, 2020. 
ADVERTISEMENT
Article continues below this ad
Reports hint that Epic Games has had some setbacks due to the ongoing COVID-19 pandemic. Players, for now, can complete weekly challenges till the new season drops.
Trending Stories