"I'm Seeing a Lot of Warzone…People Know"- DrDisrespect
Published 08/19/2020, 2:13 PM EDT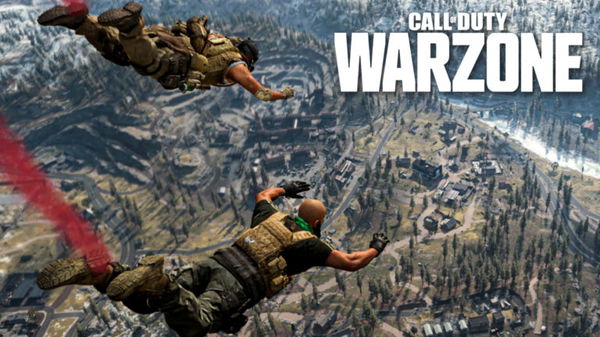 ---
---
DrDisrespect returned to YouTube playing games like Rogue Company and Fall Guys. It is easy for a fan to notice that he did not play Warzone for quite some time.
ADVERTISEMENT
Article continues below this ad
Call Of Duty is Doc's favorite gaming franchise, and there is no way he would abandon it. After a long time, he returned to the game on his Monday stream.
Doc took to his chat and asked them to decide which game to play. Naturally, everyone responded with Warzone. "I'm seeing a lot of Warzone…people know." He finally decided to go in with Warzone. However, it did not go according to plan for Doc. 
ADVERTISEMENT
Article continues below this ad
"I feel like I haven't played Warzone forever, I need a solo victory." Doc was thirsting for an early victory on to get back in the groove of things. Subsequently, he took to Twitter to let people know that he was quite rusty. 
DrDisrespect finally plays Warzone after returning to YouTube
"Okay, what is the meta, what is it? I need an update, man." Quickly after getting to know about the latest update, Doc went to the inventory and got himself a kickass loadout. Jumping into the match, we knew it wouldn't be easy, but Doc sure loves a good challenge. 
Although there is one element, we cannot omit at all. DrDisrespect is one of the finest snipers Warzone has ever seen. His hand might be rusty, but his scope is not, and he treats us to some of that action. We could see the precision with which Doc scoped a few of his enemies. 
ADVERTISEMENT
Article continues below this ad
READ MORE- Call Of Duty Modern Warfare and Warzone: New Playlist Update Is Live
DrDisrespect always gets back up 
DrDisrespect did not have a great time playing Warzone. His shots were off, and he kept dying. The only thing good about the game was his sniping. However, this is just the beginning. We have to remember that Doc was out for over a month. 
ADVERTISEMENT
Article continues below this ad
We have seen how streamers like Nickmercs, TimTheTatMan, TSM Viss, mentioned that they miss playing Warzone with Doc. He is still one of the best the game has ever seen. All he needs is a little time. For there is one thing we know about Doc, he never gives up!