Infamous Call of Duty Mission Takes the Cake as Fans Discuss Favorite Campaign Mission
Published 12/18/2021, 2:36 PM EST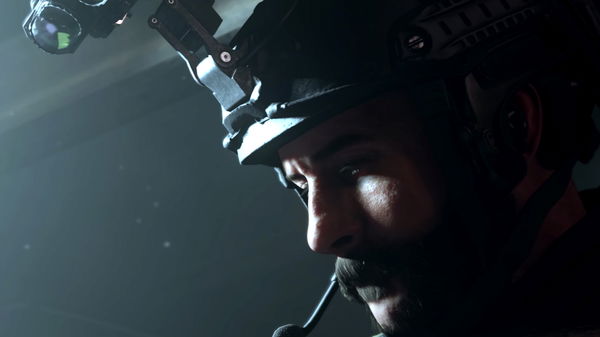 ---
---
Call of Duty is known for its intriguing and awe-striking campaign missions, which have earned them enough respect to become cult favorites. Some of the missions have been infamous for their difficulty but have earned a reputation amongst the fans for their amazing narrative and in addition to gameplay. Fans on Twitter battle out between the famous campaign missions such as All Ghillied Up from COD Modern Warfare, Vorkuta from Black Ops, Cliffhanger from Modern Warfare 2, Black Tuesday from Modern Warfare 3, Karma from Black Ops II, and Vendetta from World at War. Let's find out which is the most loved mission out of all these from the famous titles of the COD franchise.
ADVERTISEMENT
Article continues below this ad
ADVERTISEMENT
Article continues below this ad
 Fans choose the best campaign missions from the best COD games on Twitter
The missions as displayed above have a high significance within the COD community for their extreme narrative relevance and providing immersive gameplay experience for the players. Here are some of the tweets that are in support of Vorkuta.
tie between karma and vorkuta
Karma cause of the skrillex slow mo shoot out
vorkuta cause i still remember all the steps to this day

— Robert Hanma (@stardestroyer85) December 18, 2021
He and us are not so different… We are all soldiers, without an army. Betrayed. Forgotten. Abandoned. In Vorkuta, we are ALL brothers!

— RavetsU (@RavetsU) December 18, 2021
The other missions received much love from the fans as well.
WATCH THIS STORY – Toughest Video Game Bosses of All Time
All Ghillied Up. What other cod campaign mission is as known and as popular enough to get its own Wikipedia page? Vendetta from WaW and Clean House from MW2019 were great, too

— Dustin (@Valorum_66) December 18, 2021
ADVERTISEMENT
Article continues below this ad
Cliffhanger… But MW vanguard Bf.. to get the vibe, like the caractors, is so important. My opinion.. black Ops
So many great memories

— DJFK (@DJFKSHG) December 18, 2021
ADVERTISEMENT
Article continues below this ad
While it seems clear from the rest of the tweets that Vorkuta is a clear winner here, given the way people relate nostalgia with it. However, that does not mean the other missions don't deserve less love as they are equally worth the play!