Infamous Twitch Streamer FaZe Swagg Once Again Gets Cheating Accusation in Call of Duty: Warzone
Published 06/19/2022, 4:03 PM EDT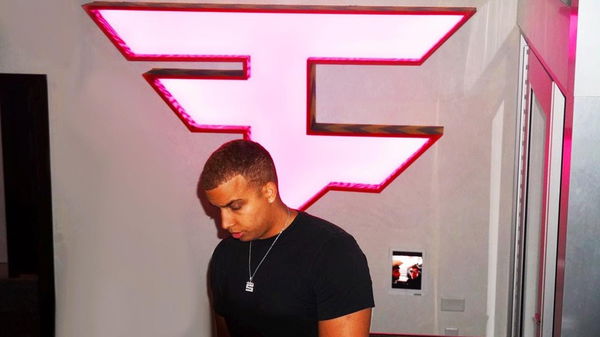 We all know how frustrating it can be when we encounter cheaters or hackers in online games. Many games such as Call of Duty: Warzone are infamous for being plagued by malicious elements which ruin the gameplay experience. This sounds even worse when you see famous Twitch streamers and professional gamers engaging in cheating. One of the most infamous streamers to have such cheating accusations is FaZe Swagg.
ADVERTISEMENT
Article continues below this ad
Swagg has had a host of complaints and accusations against him over the course of time. Once again, there is another accusation on Swagg about cheating and using a camo skin in Warzone. Let's find out more about this incident in this article.
ADVERTISEMENT
Article continues below this ad
FaZe Swagg is accused of exploiting Call of Duty: Warzone's weapon camo through cheating
Faze Swagg is infamous within the gaming community for being accused of cheating and exploiting the game. He was previously alleged to use wall hacks and aimbots in the game even during live streams. When fans held him accountable, he would simply deny those claims saying, "This is crazy". 
Once again, accusations against the Warzone pro have come and this time, it's related to illegally exploiting the game to obtain a weapon camo. He got unfair access to a rare camo, which was totally against the security and enforcement policy. It states that users who obtain unlockable or downloadable content unfairly can be suspended alongside a full inventory reset.
Some sources (as per the video above) say that streamers like Swagg claim to accidentally enter modded lobbies and claim the hacked benefits as a pure coincidence. However, these may be purely orchestrated for the streams which some people can easily figure out.
Previously, this FaZe clan member was accused of cheating using wall hacks and aimbots. Have a look at this video. His response to these allegations was, "I just want to say that I am not cheating."
WATCH THIS STORY – Fortnite's Latest Tilted Destroyed Update Has Some Insane Secrets!
ADVERTISEMENT
Article continues below this ad
Swagg quickly shut everything down again, despite the continual stream of "TikToks and YouTube videos accusing [him] of cheating." Swagg claimed that he's never been the kind to get an unfair edge in Warzone, from wall-hacks to aimbots and everything in between.
ADVERTISEMENT
Article continues below this ad
So, what do you think about these allegations against this popular FaZe clan member? Let us know in the comments.