Initial Frustration Forces Nintendo to Rethink Their Plans for a Major Sequel
Published 06/08/2022, 10:00 AM EDT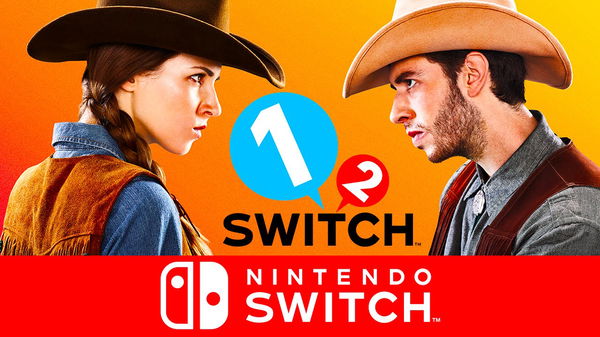 Among all the speculations surrounding a Nintendo Direct, a new report has managed to catch some attention. Nintendo was reportedly working on a sequel to their party game, 1-2 Switch. However, revelations regarding the sequel's state after an internal test phase indicate massive uncertainty at this point.
ADVERTISEMENT
Article continues below this ad
Many prominent leakers have now confirmed a high chance of a Nintendo Direct event next week. It is a popular event that fans majorly anticipate and depend on for upcoming releases. In fact, Nintendo has been hosting a June Direct event every year since 2017 to announce their plans. The popular publisher was possibly aiming to reveal the 1-2 Switch sequel in the upcoming Direct.
ADVERTISEMENT
Article continues below this ad
1-2 Switch is a 2017 party game developed for Nintendo Switch. Although it satisfies some with its ability to fit into a party, many aren't happy with the game's price and mini-game variety. Moreover, it features only two-player mini games.
Nintendo strived to fix things with a sequel that reportedly supports a bigger collection of party games and 100 players in a lobby. However, the company's plans went horribly wrong as the testers reported major disappointment with the game.
Will Nintendo release a 1-2 Switch sequel?
According to Fanbyte, the sequel to 1-2 Switch, called 'Everybody's 1-2 Switch', reportedly comes with more interesting party games. Moreover, Everybody's 1-2 Switch can also support up to 100 players in a lobby.
WATCH THIS STORY: Ranking the highest-rated Nintendo games of all time
Players can use their smartphones to connect to a host and participate in a mini-game. 1-2 Switch, on the other hand, supports only two players at a time with joy-con controllers.
Although the idea sounds great, the sequel failed to impress the play-testing group. Some reportedly couldn't sit through rounds because everything felt very monotonous. The overall feedback was extremely negative. Following this review, Nintendo is now uncertain about Everybody's 1-2 Switch's immediate fate.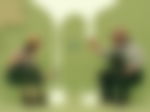 ADVERTISEMENT
Article continues below this ad
Fanbyte's report mentioned a possibility of the game being added to Switch Online + Expansion Pack membership. Or, Nintendo could choose to fix the glaring issues and re-present the game to the groups. Either way, the company should be delaying its original plans surrounding Everybody's 1-2 Switch.
Although the report has received a massive nod from fans and popular informants, Nintendo hasn't yet confirmed any of the above. Hence, this report is speculation. However, a party game supporting 100 players, a host, simple mini-games, and mobile phones as controllers sounds promising. In fact, the video game giant can try to fix this mess and release Everybody's 1-2 Switch, eventually.
ADVERTISEMENT
Article continues below this ad
What do you think Nintendo should do? Would you play Everybody's 1-2 Switch? Let us know in the comments below.