Insider Fuels Strong Rumors On the Next Game Mode For Modern Warfare 2019's Sequel
Published 12/29/2021, 1:10 PM EST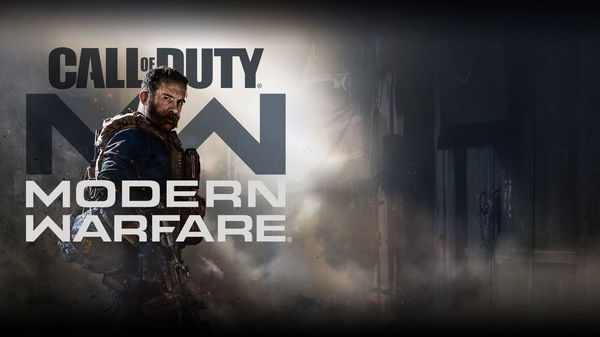 ---
---
Call of Duty seems to be in a slightly problematic state. While sales of the latest entry have been great, the franchise seems to be getting a little stale. It feels like the same title gets released year after year. Developers need to add a new game mode to keep things fresh. Interestingly, there seems to be credible information regarding an upcoming game mode for the sequel to Call of Duty Modern Warfare 2019.
ADVERTISEMENT
Article continues below this ad
Possible Call of Duty game mode leaked
The Twitter account Call of Duty Warzone is fan run account. It regularly follows up on news and leaks revolving around the franchise. Tom Henderson is an insider associated with games such as Halo, Call of Duty, and Battlefield. Shockingly, the Call of Duty Warzone posted a screenshot of one of Henderson's Tweets.
ADVERTISEMENT
Article continues below this ad
"DMZ" is the rumored 3rd game mode for the sequel to Modern Warfare 2019.

According to reliable insider @_Tom_Henderson_ this mode has been in development for 4 and a half years!

DMZ = Escape from Tarkov with a Call of Duty twist on it. Basically a new twist on "BR". pic.twitter.com/l9L2sAstF9

— ModernWarzone (@ModernWarzone) December 29, 2021
Tom Henderson is of the belief that another game mode has been under the works since all the way back in 2018. The mode is being called a "DMZ mode." This mode intends to incorporate the high voltage adrenaline associated with Call of Duty while incorporating gritty and tactical mechanics from Escape from Tarkov as well.
Watch Story: Most Hated Features of Fortnite Chapter 2
The leaker added more surprising news as a reply. Apparently, the mode was to release alongside Modern Warfare in 2019. The title had also explored the possibility of a Zombies mode that was scrapped early on during development.
It was actually cut from MW 2019, alongside the zombies mode (which was a very early concept).

— Tom Henderson (@_Tom_Henderson_) December 29, 2021
This sort of news does fall in line with the path Modern Warfare has gone down. One of the game modes in the game was Spec Ops. It features players dropping down in isolated areas of Verdansk. The game mode did seem to attempt to offer the sandbox gameplay akin to that of Escape from Tarkov. Perhaps the addition of this DMZ mode in Call of Duty Modern Warfare II will do precisely that.
Views on Modern Warfare II
The leaker seems optimistic about next year's iteration of the franchise.
ADVERTISEMENT
Article continues below this ad
I can't speak for everyone at IW, but those who I've spoken to are actually very positive about the game itself (content, direction etc.) – Which I would say is very unusual as usually leaks come from malicious intent for whatever reason. But yeah, on bugs… It's a QA thing.

— Tom Henderson (@_Tom_Henderson_) December 29, 2021
All in all, these two accounts have a lot to say about the upcoming title. Considering that the DMZ game mode is being worked on for 4 years, there seems to be a lot of confidence there. Adding on, the leaker seems confident that the development team for next year's title is looking forward to the release as well.
ADVERTISEMENT
Article continues below this ad
Tom Henderson has had extensive experience in the gaming industry. His being associated with the likes of VGC and IGN only adds to his credibility. However, at the end of the day, a leak is a leak no matter how credible. And all leaks should be taken with a grain of salt.