Is Apex Legends Dead?
Published 04/12/2021, 10:59 PM EDT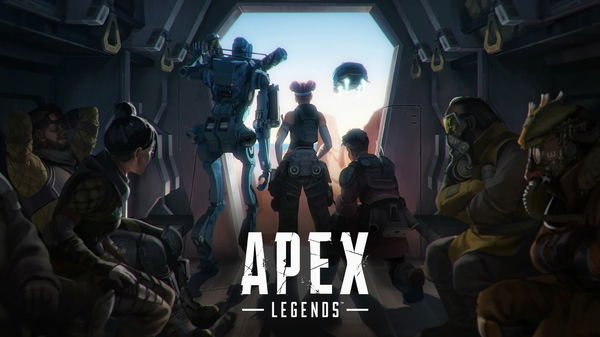 ---
---
When Apex Legends launched in February 2019, it revolutionized the battle royale genre by introducing innovative gameplay mechanics. Other BR games at the time lacked mechanics that allowed players to resurrect fallen teammates.
ADVERTISEMENT
Article continues below this ad
The launch of Apex Legends granted players the ability to collect and carry teammates' banners to respawn beacons in specified locations of the map. As a result, players could bring back their teammates who died in action and work together again towards a victory.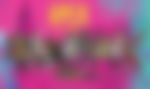 ADVERTISEMENT
Article continues below this ad
Later, the developers also introduced mobile respawn beacons, meaning resurrections could take place anywhere on the map. Players also became fond of the versatile ping system in the game, as it enabled them to interact with teammates effectively without needing to use voice chat. One could mark hostiles or locations, request for items and gear, and much more.
Besides these unique features, the BR from Respawn Entertainment stood out for its concept of hero shooters and abundant lore. Apex's diverse cast of characters, each with a unique backstory, and fast-paced gameplay earned the game millions of fans the day it launched.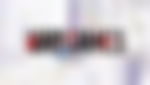 How many active players does Apex Legends have in 2021?
The release of Apex Legends saw it become available on PC, PS4, and Xbox One. The game came into existence without prior marketing from Respawn. Despite that, 1 million players signed up for the free-to-play title within 24 hours of its launch.
Over 25 million players had joined in on the action by the first week. Within the first month of launch, the game's player count surpassed the 50 million mark. Since then, there have been no official inputs regarding the active player count of Apex Legends from Respawn or EA.
According to a report by Statista, the title reached 70 million registered users in October 2019. Although the player count might have experienced stunted growth in the months following the game's release, Apex Legends is still one of the most popular and fun battle royale games.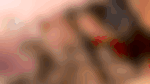 More recently, the game's player base expanded by 30% in the past year, as reported by EA in its earnings call in February 2021. Based on this percentage, it would be safe to estimate that over 100 million players have already registered two years down the line.
Apex Legends also launched on Nintendo Switch on March 9, and there are also upcoming plans for releasing a mobile version. Therefore, the Apex community can expect a significant increase in its numbers and diversity as newer players sign up.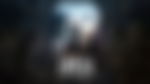 Is Apex Legends still popular? 
After eight seasons of gameplay, it's pretty evident that Apex Legends is still well-received games across all platforms. But it's the game's success on the PC that has been making headlines of late.
Since its addition to the Steam store in November 2020, the game consistently ranks among the top-10 titles in terms of concurrent player count on Steam. Notably, the game recently peaked at 198,235 concurrent players, breaking into the top-5 titles on Steam.
Besides, Apex also regularly breaks into the top-10 games on Twitch in terms of viewership. Last month, the game surpassed 200k concurrent viewers on Twitch during the broadcast of the ALGS Winter Circuit Playoffs. This shows that a significant viewership likes to invest themselves in competitive Apex Legends.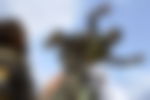 Apex Legends esports is also on the rise with the recent announcement of the ALGS Championship. Featuring a $1 million prize pool, this ultimate tournament will serve as the epic culmination to the maiden Global Series season for the battle royale. While the future seems bright for Apex's competitive scene, the game is also witnessing an increased interest at present.
Much of Apex's popularity and relevance in the gaming market is down to the developers' efforts to improve the game. While frequently pumping new content and updates to keep players entertained, Respawn has also been open to suggestions from the community.
Also Read- EA CFO Confident Apex Legends Will Become a Billion Dollar Franchise Despite 'Challenging Times'
Is Apex worth playing in 2021?

ADVERTISEMENT
Article continues below this ad
Currently, Season 8 of Apex Legends is edging towards a conclusion, and anticipation for the next chapter is gaining momentum. The devs have expressed their excitement for upcoming seasons, stating that they have "major, unexpected things" lined up.
One of the rumored additions coming in Season 9 is a 3v3 TDM style multiplayer mode. The devs have also outlined their interest to expand the game beyond the battle royale genre, and this rumored 3v3 mode could be a start.
The future of Apex Legends is shaping up to be great. After a few successful seasons of jam-packed content, the game has been experiencing steady growth and popularity of late. If you haven't tried out the game yet or don't play anymore, now would be a good time to start afresh.
ADVERTISEMENT
Article continues below this ad
Also Read- Apex Legends Developers Promise "Really Cool" Titanfall Content Coming to Season 9