Is Valorant Better Than CS: GO? Veteran ScreaM Explains Why
Published 04/13/2021, 11:19 AM EDT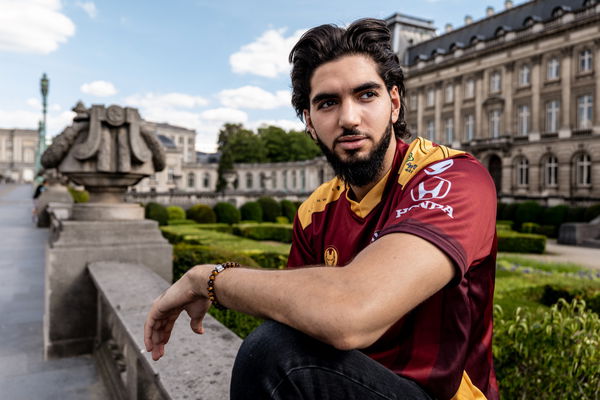 Team Liquid's ScreaM pointed out a very interesting fact about Riot's FPS shooter Valorant. The player was of the opinion that unlike Counter Strike, each team member plays a role in Valorant that avoids a lot of hassle.
Adil "ScreaM" Benrlitom is a retired CS: GO professional who had a successful stint in the scene with G2 Esports. He helped the team win many accolades and is hailed to be one of the best to have ever played Valve's title.
ScreaM explains why Valorant is better
ADVERTISEMENT
Article continues below this ad
Valorant gives players a choice between different agents. Each agent specializes in skills that would benefit the team in match-up. Riot has categorized the agents into 4 types: Duelist, Controller, Sentinel and Initiator.
In a ranked matchup, a team with the most balance among agents surely gets the upper hand. Since Valorant has set roles for individual players, there is no mishap.
The good thing about Valorant is that there are set Roles, in a team environment this is so important.

I had so much struggle in CS with that because people wanna get the best positions, im glad im not dealing with that problem anymore

— Liquid ScreaM (@ScreaM_) April 12, 2021
Meanwhile, CS: GO is different. ScreaM explains that during his CS: GO days, people always wanted the best positions for themselves. This would have possibly caused a lot of heat within the team as well.
If you haven't pre-decided your positions in CS: GO, things could go terribly wrong. As ScreaM explained, it is one of the bigger struggles in the game.
With Valorant, the environment is different. This may be a reason why many professional players have made a switch. The previous year saw some of the biggest names from the Counter Strike scene jump ships to Valorant and the trend hasn't stopped.
Liquid qualifies for VCT Stage 2
ADVERTISEMENT
Article continues below this ad
Team Liquid has qualified for the Valorant Champions Tour Stage 2. After having initial struggles in the tournament, Liquid will be looking to strengthen their squad going forward.
Like Liquid, G2 Esports also had a similar run. Both teams have now qualified for the main event. If they end up facing each other, ScreaM will be up against his former organization playing a different title.
The teams that have qualified for Stage 2 Week 2 are listed below:
ADVERTISEMENT
Article continues below this ad
NIP Gaming
Team Liquid
Fnatic
Team Vitality
Opportunitists
Animemix
Ascend Club
And G2 Esports
All the top teams have big statements to prove, and they couldn't have asked for a better stage to do so.