"It Could Either Be Really Cool or a Complete Fail" -Dr Disrespect Shares His Views on Battlefield 6
Published 04/30/2021, 10:03 AM EDT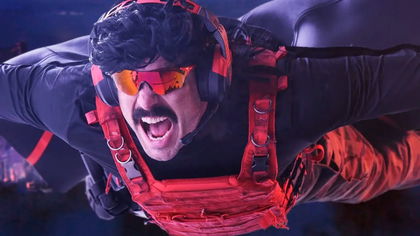 ---
---
In recent videos, Dr Disrespect has expressed his excitement for the upcoming Battlefield 6. The two-time has been regularly streaming Warzone content and thus an alternative Battle Royale seems refreshing to him. He even shares his views on the game and what he expects from its BR game mode.
ADVERTISEMENT
Article continues below this ad
In the introduction of the video, he expresses his concerns about "the amount of destruction and the vehicle's impact in the game" affecting the battle royale mode. Previous renditions of the game were notorious for allowing players to destroy almost everything in its world. This includes cars, buildings, and towers. If this were to transition to the battle royale game, it would be extremely chaotic.
Dr Disrespect shows his excitement for Battlefield 6
ADVERTISEMENT
Article continues below this ad
In his discussion, Doc points out how EA DICE can go with one-out-of-two routes with this game. They could go for a "super serious Esports" game, which would be greatly hampered by excessive explosion mechanics. On the other hand, they could opt to design the game as a fun arcade game that retains re-playability.
Doc has previously shown his desire for a new Battlefield game when he quit a game of Warzone and begged for a new Battlefield title to give Call of Duty some competition. Additionally, he feels that Battlefield 6 has an advantage over Warzone in terms of its game engine.
ADVERTISEMENT
Article continues below this ad
It has been two years since we have seen a new Battlefield game. Despite the regular updates made to Battlefield 5, fans lost their minds at the prospect of a new game. Battlefield 6 will also feature a new Frostbite 4 gaming engine. Thus, it will be interesting to see how gameplay on the console compares to that on the PC this time around.
Battlefield fans can also enjoy the fifth installment of the game on PlayStation. Those players who possess a PlayStation Plus subscription can now avail the game for free via the PlayStation Store. In addition to this, players can also download the vehicular demolition derby, Wreckfest, and the survival game, Deep Stranded. All these games can be downloaded for free until May 31st.
While we have not yet received a confirmed release date for the game, EA has assured us that it will be releasing soon. Are you excited to play Battlefield 6? Let us know in the comments down below.
ADVERTISEMENT
Article continues below this ad