"It is Extremely Dangerous to Fight Against" SypherPK on This New Meta Weapon in Fortnite
Published 03/18/2021, 1:31 PM EDT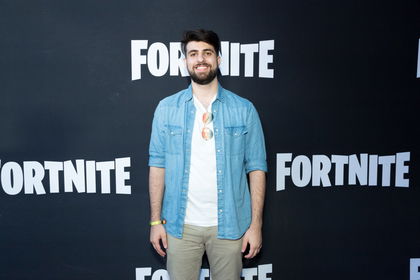 ---
---
Epic introduced the new season of Fortnite with the Zero Point Finale mission. Contrary to the previous end-of-season events this mission takes place in a single-player setting. Season 5 ends with 'The Foundation' and Agent Jones working together to stabilize the Zero Point in a tower of stone located in the Spire. As a result, the Zero Point sends a reality wave through the world of Fortnite erasing all signs of technological progress.
ADVERTISEMENT
Article continues below this ad
This brings us into Season 6 which is 'Primal' themed. Season 6 introduced primal weapons to replace the original ones, animals that can be hunted and crafting. YouTuber SypherPK recently uploaded a video urging players to use the new primal shotgun variant describing it as 'broken'. The primal shotgun has a faster rate of fire but less accuracy compared to its mechanical counterpart, thus making it more effective in close-range situations. According to Sypher, the primal variants do no provide 'first shot accuracy' as the mechanical variants do. Therefore he believes that the season 6 meta will revolve around having a primal shotgun and a mechanical assault rifle.
ADVERTISEMENT
Article continues below this ad
The most broken weapon in Fortnite?
Players can take their game to the next level by accruing the Mythic variant of the primal shotgun. This variant can be obtained by defeating the Spire assassin patrolling the upper level of the Spire in the center of the map. Apart from having greater speed and accuracy than its Epic variant this gun does a maximum of 86 headshot damage, it holds 12 shotgun slugs and can fire two consecutive shots.
ADVERTISEMENT
Article continues below this ad
Sypher goes on to demonstrate how 'overpowered' this gun truly is. In his gameplay, he blocks the opponent's first shot by building a wall and replies with two quick hits with the Primal shotgun. He even goes on to take out an opponent with the famed 'Gold Pump' to further prove his point.
Since the gun does 70 damage per hit on average, you can kill a fully shielded player in just three hits. The fact that only one person in the lobby can wield this weapon just adds to the reasons why it should be nerfed. Have you managed to get your hands on the Mythic Primal shotgun in Fortnite yet? Let us know in the comments below.
ADVERTISEMENT
Article continues below this ad