"It Is Illegal!" – Animal Crossing: New Horizons Fans Left Stunned By Gamer's Loft
Published 01/10/2022, 1:04 PM EST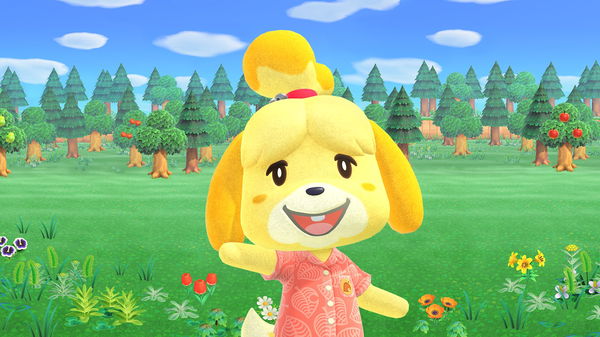 ---
---
The popular social simulation game Animal Crossing: New Horizons witnesses some amazing in-game creations that would leave anyone stunned. Animal Crossing is one of the best social simulation games out there because there's absolutely no limit to what players can do in this iconic game.
Undoubtedly, the game delivers tons of exciting in-game features. Recently one fan just created a beautiful house in the game. In fact, the loft the user made is so marvelous that others commented that it's illegal to have a house that pretty. The creation has left the entire community stunned and wondering if they could afford a place like that.
On the 9th of Jan 2022, one Reddit user named "Miss_acnh on IG" made this astonishing post on Reddit. This post features an image of this beautiful creation. It looks like the image features the living room of the stunning house.
You can't be blamed for mistaking the house for a real life image for a minute, that's how good it is. It's only been a short while, and this post has already started to make some noise. As of now, the post has already crossed 200 comments followed by a whopping 98% upvotes. These figures quite make it obvious that the entire Animal Crossing community liked this user's creation.
Fans reaction to this beautiful piece of Animal Crossing: New Horizons creation
The entire community has appreciated this beautiful piece of work.
As the fans flooded the entire comment section of the post with their support and appreciation. Let's have a look at some of the fans' reactions to this:
This fan has hilariously commented that it looks so expensive that he can't afford to live there. No doubt this fan has a point.
This fan loves the wall's design and is figuring out that how the user created it.
The creation looks so real that this fan thought it's some random picture of an interior design showroom. No doubt it's one of the finest compliments for this beautiful piece of work.
Comment down and share your views on this.
WATCH THIS STORY – Toughest Video Game Bosses of All Time