"It's a Normal F*cking Relationship": 100 Thieves Member Kyedae Opens Up on Valorant Fans Glorifying Her Relationship With Sen TenZ
Published 01/22/2023, 1:44 PM EST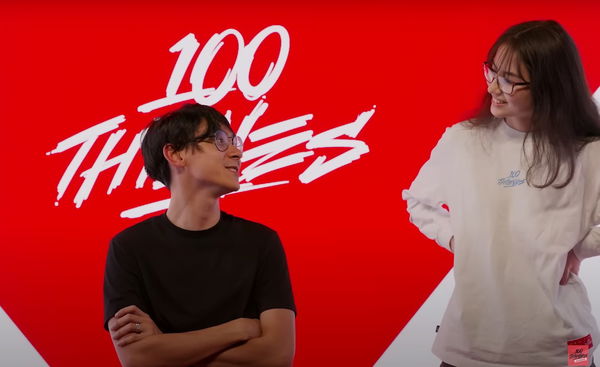 Valorant, every now and then proves to be one of the most entertaining competitive games in the industry. There are several reasons for it which range from the game's dynamic gameplay to the ever-changing meta.
But the most iconic factor that made the game such a huge hit is the professionals on the Esports front. We have witnessed amazing content from the Valorant pros. Moreover, the content creators always provide us with some praiseworthy videos. Two people who are at the forefront of these two angles are TenZ and Kyedae. They are one of the most liked couples in the Valorant scene.
But, sometimes the craze surrounding the two has taken fans to go a bit overboard and in an interview, Kyedae had something important to say about all these.
ADVERTISEMENT
Article continues below this ad
Valorant Content creator Kyedae talks about her relationship with TenZ
Kyedae is one of the prominent content creators of the game. She has affiliated with the popular franchise 100 Thieves and is a familiar face for Valorant fans who mainly use Twitch. Moreover, Kyedae is in a relationship with the Valorant aim god TenZ.
Their relationship is one of the most glorified off-screen Valorant news. And in a 100 Thieves interview, Kyedae had something to say about this. She was in an interview with Natusumiiii and Peter, where they were talking about her relationship.
"It's a normal fu*king relationship" was Kyedae's reaction to people glorifying and viewing her relationship as a standard point. Furthermore, she said that she appreciates the love that the fans are showing toward her and Tyson.
Peter gave his opinion about why people are setting their standards according to Kyedae and TenZ's relationship. According to him, it is very difficult to have two well-adjusted people who love video games have a relationship, and have healthy boundaries. He added by saying that this phenomenon is 'normal' but not 'common' in the scene.
ADVERTISEMENT
Article continues below this ad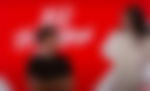 Peter's statements sort of clarifies why people are really involved in commenting about the TenZ-Kyedae relationship. And moreover, Valorant has in the past witnessed some 'overly-affectionate' public displays of affection. These happen maybe because those people care too much for one another, but these surely have ruined the gaming sessions of quite a lot of players.
So, it is no wonder that people are looking up to Kyedae and TenZ and have set their relationship as a standard point.
ADVERTISEMENT
Article continues below this ad
Moreover, the content creator has managed to reach Immortal in the last season of Valorant. She has been a dedicated player who has been grinding the game and will surely achieve Immortal or even Radiant in the near future.
Watch this Story: 5 Agents to avoid in Valorant