"Its F***g Pathetic"- Dr Disrespect Takes His Warzone Frustrations Out on Players During His Latest Stream
Published 11/28/2021, 1:11 PM EST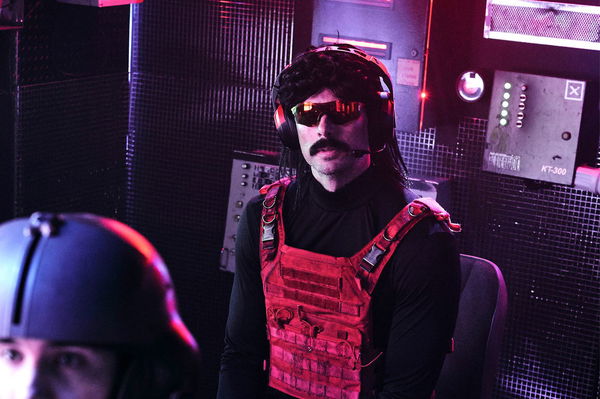 The Battle Royale genre invites all kinds of gameplay and strategies that can produce varied results. There are some players who like to take things slow and plan out their move and avoid picking fights. On the other hand, there are players like Dr Disrespect, who like to play aggressively and move around the map in pursuit of the next major objective and bounty kills.
ADVERTISEMENT
Article continues below this ad
Usually, the defensive players find themselves in a better position to deal with oncoming attackers. This can put the aggressive players at a serious disadvantage as they often get caught off-guard. Unsurprisingly, these play styles do not mesh well together, and Doc isn't one to appreciate passive gamers.
ADVERTISEMENT
Article continues below this ad
Video Source: CHAMPIONS CLUB
Dr Disrespect roasts a camper live on his stream
In his recent stream, Doc found himself in the crosshair of one such camper. Naturally, he got shot down and it caused him to lose his cool on such players. Famous streamers like Doc often run into stream snipers, who can totally ruin the gaming and streaming experience for the viewers.
Watch this story: Worst Video Game Movie Adaptations
He said, "Look at all these f***ing rats, get me out of the game. We gotta do this, we gotta play this p***y way, right? We gotta like pretend and then maybe we play solos into duos now. You know we gotta delay our start..like it's just..it's f***ing pathetic, especially on a Monday."

He continued, "there's a lot of people that are unemployed, and it's not like, they are unemployed by choice, meaning they are so f***ing lazy, you know what I mean? They're 42 year's old, they're still with their mom, down in a basement, f***ing out of shape, pathetic, and they're sitting there on their video game system and they are stream sniping the f***ing 2-time."
ADVERTISEMENT
Article continues below this ad Dr Disrespect has had his ups and downs with Warzone, but he always comes back to the game. He has stated that he loves the Battle Royale genre, but Warzone somehow always presses the wrong nerves.
Will Doc find an alterative to Warzone and stop his daily rage? Halo Infinite has impressed the '2-time,' but the streamer is concerned about the game going bad.
ADVERTISEMENT
Article continues below this ad
What should Doc pick up next? Share your thoughts in the comments section below.