JiDion Fires Cold Tweet At Pokimane After His Antics Lead to Twitch Ban
Published 01/13/2022, 11:35 AM AST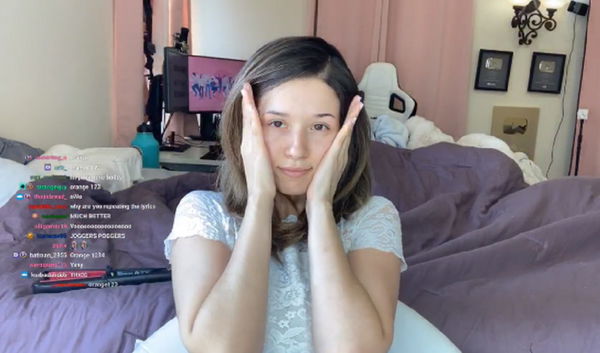 ---
---
Pokimane is one of the biggest streamers on the purple platform, Twitch, and has a highly decorated profile. Imane Anys originally started streaming in 2013 and has over 8.9 million followers on Twitch and is also partnered with the platform.
ADVERTISEMENT
Article continues below this ad
Despite its popularity, Twitch still continues to have its own unique rules with the eccentric implementation of these rules. But this time, the officials did not waste much time.
In a recent incident during Pokimane's latest stream, a newly verified Twitch streamer, jidionpremium's viewers seemingly harassed Pokimane and her viewers, leading to Imane ending her stream early. Moreover, there was also a tweet from JiDion's end, suggesting he wasn't a fan of her. This tweet came after his ban from Twitch.
ADVERTISEMENT
Article continues below this ad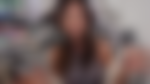 Pokimane ends the stream early due JiDion's actions
Pokimane's latest stream featured her playing Valorant with her fellow streamer friends Valkyrae, QuarterJade, Masayoshi, and others. However, her stream was cut short due to the excessive hate-filled messages in her chat.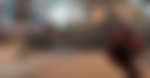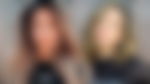 This was due to a raid on Poki's live stream by JiDion. JiDion's viewers started off by sending disrespectful messages. Initially, Imane seems to confuse the new watchers with bots because of the messages. Later on in the stream, the Offline TV star is visibly annoyed by the things happening in her chat, and this is what leads Pokimane to end her stream early,
Thankfully, Twitch officials did the needful and banned the JiDion channel, jidionpremium, on the platform.
JiDion banned on Twitch but continues to fuel the fire
If his official Twitter account and his recent actions are any proof, JiDion does not seem to like Pokimane. The streamer was verified on Twitch on January 12 and received a ban later that day for the timeframe of 14 days.
And if you think the ban would have ceased his attempts, it certainly did not!
Hours after Twitch banned his channel, JiDion took to Twitter to post an infamous picture of Pokimane. And even worse, he made it the account's display picture.
ADVERTISEMENT
Article continues below this ad
His antics featuring Imane, as of now, seem to have started earlier this year, with this tweet.
ADVERTISEMENT
Article continues below this ad
Pokimane and JiDion might have some altercations in the future. What do you think? And what are your thoughts on JiDion's actions and his 14-day ban from Twitch? Let us know in the comments section.
Watch this Story: Biggest Things Stolen By Fortnite From Other Games