JiDion Intrigues Logan Paul With the Biggest Lesson From His Heated Feud With Pokimane
Published 06/22/2022, 3:30 PM EDT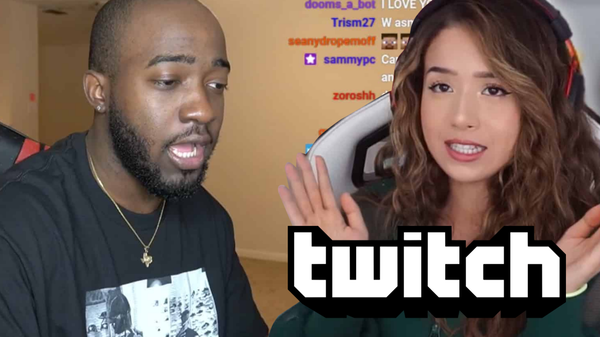 The Pokimane-JiDion feud was one of the hottest topics of discussion in the streaming community six months back. The two were making headlines back then which led to a huge social media outrage amongst fans of both the streamers. However, does JiDion actually repent for his actions against Pokimane?
ADVERTISEMENT
Article continues below this ad
In the IMPAULSIVE podcast featuring Logan Paul, JiDion tells fans about how his life post the Twitch ban and feud with Pokimane. He expresses his thoughts and lessons that he learned from this tumultuous episode back in January.
ADVERTISEMENT
Article continues below this ad
JiDion expresses his repentance and the lessons learned from the Pokimane Feud
The feud with Pokimane and the eventual permanent ban from Twitch must have been quite hard for the 21-year-old. What started as a series of spam texts to Pokimane by his fans led to his eventual downfall in the streaming community.
In the podcast, he says, "People don't even call me no more when I'm Live because I always leak sh**."  He further goes on to talk about the Pokimane situation saying, "After the Pokimane situation, I realized I was just like okay! you know what? I need to, you know, censor myself but I need to like think before I speak because sometimes I just say sh**, I just, something pops up into my head like in all my videos I just say whatever pops in my head ."
It seems like JiDion is truly guilty about whatever had spanned out six months back and might be looking to mend things soon.
What had exactly happened between Pokimane and JiDion
Back on January 12, 2021, Pokimane was hate spammed by a number of users while playing Valorant with fellow streamers QuarterJade and Valkyrae. The messages were a flood of spam which said "L+RATIO". One interesting thing to note here would be how this was the first stream for Pokimane after getting unbanned from Twitch.
This spam was traced back to JiDion's stream who had asked his fans to raid Pokimane in her chat. His first ban started for 14 days and then went on to be extended permanently.
ADVERTISEMENT
Article continues below this ad
WATCH THIS STORY –  Fortnite's Latest Tilted Destroyed Update Has Some Insane Secrets!
Pokimane later clarified that she had nothing to do with this ban and was arbitrarily targeted because of misogyny and her identity as a woman. Streamers like Mizkif came into support for Poki in this situation.
Sad how Pokimane still has to deal with misogyny and harassment in 2022.

And It's even more sad how I have to say this publicly because people are afraid to stand up and say she's being treated poorly because they'll be called a "simp"

— Mizkif (@REALMizkif) January 13, 2022
ADVERTISEMENT
Article continues below this ad
Seems like JiDion is truly apologetic for that situation at the moment and seems to repent his actions.