"Just Get Rid of Them"- Shroud Believes This Weapon Does Not Belong in Valorant
Published 05/07/2021, 2:04 PM EDT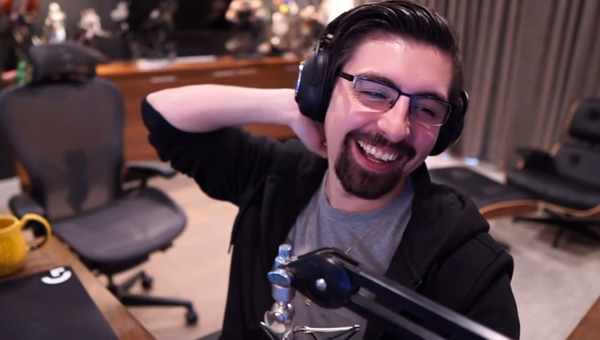 ---
---
Riot Games' tactical shooter title has taken the FPS title, Valorant has taken the genre in a brand new direction. The title showcases a blend of agent abilities and gunplay in a small map that certainly brings new flavor. This game attracted famous streamers and players like Shroud, Nothing, Scream, TenZ, and many others in its release.
ADVERTISEMENT
Article continues below this ad
It definitely breathed new life in the genre that felt stale because of Counter Strike's monopoly. However, the game is still not perfect, as the famous streamer Shroud sheds light on a weapon that he does not belong in the game.
ADVERTISEMENT
Article continues below this ad Shroud loses his cool on Valorant players using the judge
The shotguns in the FPS titles have been infamous for their one-hit kill potential. They serve as the ultimate bonus weapons and the eco round savior for defending side. These weapons can easily salvage an important round if played correctly. Riot Games faced similar issues with the Operator, and the community's constant complaints forced them to nerf the sniper rifle.
The studio recently added a massive nerf to Bucky, and it might be time for Judge to get adjusted. It can churn out constant shots at the close range, as it is the only shotgun that can do that in the game. The 26-year-old retired professional Micheal 'Shroud' Grzesiek feels the gun is just too strong.
" F*****g judges, delete them from the game. Literally, riot, clicks the button, delete that's it. Just get rid of them, just get rid of them, it is that simple."
The streamer was playing a Ranked game on Bind, and he took over the B site to plant the spike. He thought everything is under control, as he peaked towards hookah to look for a frag. However, things did not go as he intended, as an enemy Reyna turned the corner from elbow to deliver a jumping headshot with the judge.
ADVERTISEMENT
Article continues below this ad
Video source: Valorant – Hypemeter
His frustration is natural, as the title is infamously known for its run and gun mechanics. Despite introducing noteworthy changes, Riot Games has failed to remove it from the game. This is where shotguns defy all logic, as the massive spread and immense damage count makes run and gun a prominent strategy.
ADVERTISEMENT
Article continues below this ad