"Keep Killing It" – After Receiving His Fortnite Icon Skin, SypherPK Hypes Up the Community Yet Again for His Most Ambitious Project
Published 11/26/2022, 8:00 AM EST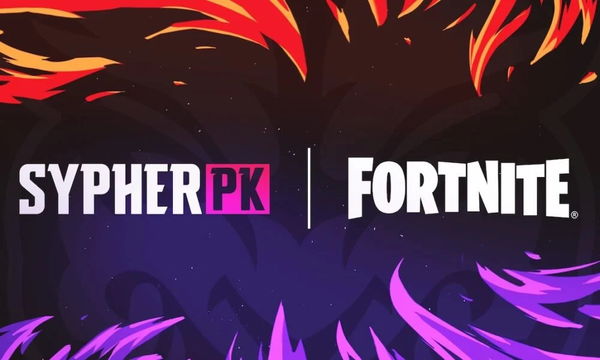 Streamer and exceptional gamer SypherPK is about to take the Fortnite community by storm with an upcoming, massive surprise. He had already shared an announcement regarding this, but now there's an official trailer as well, which is out now.
In case anyone missed to keep the track of events, Fortnite lover and prominent content creator SypherPK is soon going to present a brand new content based on his favorite and everyone's adorable battle royale title. Not to mention that the fans are already pumped up for what's about to come!
ADVERTISEMENT
Article continues below this ad
SypherPK fans are excited for his Fortnite animated content
Just two days back, the streamer and YouTuber had unleashed an unexpected surprise on the internet as he announced his "next level of Fortnite content". He will do this by stepping into the world of animation for the first time.
After a year of hard work with my team, I'm thrilled to finally tell you guys that my next level of Fortnite content is stepping into the world of animation.

My biggest video ever drops Saturday 😎 pic.twitter.com/6XC97t4tMr

— SypherPK (@SypherPK) November 23, 2022
However, it looks like the announcement itself wasn't enough to create a huge buzz. Thus, SypherPK ultimately revealed a brief yet captivating trailer for his upcoming long video featuring 'The History of Fortnite'. The latest clip was shared by him only hours before the eventual premiere of the awaited video on his main YouTube channel.
As one can see, the production value on the clip is already looking top-class. It will be interesting to see how SypherPK shows his passion and journey in Fortnite ever since he joined its world when it was first released in 2017. Because that's exactly what he intends to present in the 22-minute-long clip when it's officially out on November 26, at 12 PM ET.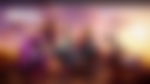 This animated project has been in the works for over a year. It's been helmed by Sypher's own company called Oni Studios. As per the content creator, it is his biggest Fortnite video ever. It will cover everything the game has witnessed so far. That means viewers will be witnessing the lore, the characters, popular streamers, and the biggest competitive events in the battle royale's history so far.
Meanwhile, his fans seem to be extremely hyped up for this video. As soon as SypherPK dropped the trailer, most of the Fortnite lovers gave it a huge thumbs up ahead of the official premiere on YouTube. "keep killing it bro!" wrote one enthusiastic supporter, who praised the streamer and his creativity.
Sheeshh. PK im really proud of what you and your team has done in the year what i wanna say is keep up the grind and never give up. i hope you have an amazing year in 2023.💪

— known as Madara_5461. MU X Chaos Collection (@Madara_5461) November 25, 2022
Ever since u announced what it was I've been so hyped, I'm just gonna watch this in my free time

— Flaze (@Bruhhhhhhhiiii) November 25, 2022
Can't wait I've been watching you for over 3 years I will stick with you till the end

— Shaurya Agarwal (@Th3RealKetchup) November 25, 2022
ADVERTISEMENT
Article continues below this ad
This is going to be amazing 🔥

— SypherPK Hypeman 👹 (@SypherPKHypeman) November 25, 2022
ADVERTISEMENT
Article continues below this ad
The battle royale from Epic Games is now available for free across the globe. Players can enjoy it on PS5, PS4, Xbox Series X|S, Xbox One, PC, and Nintendo Switch.
WATCH THIS STORY: Fortnite's Latest Tilted Destroyed Update Has Some Insane Secrets!