Kingdom Hearts Likely To Annoy Fans Due to an Unexpected Nintendo Issue
Published 02/12/2022, 9:01 AM EST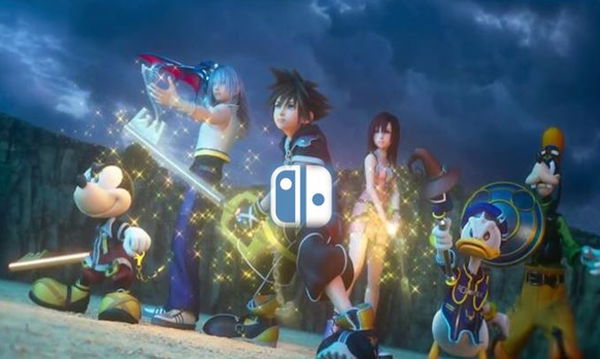 Nintendo Switch has been a great device, impressing millions of gamers worldwide thanks to the amazing gameplay experience it offers. However, lately, the console has witnessed some backlash from its fanbase. But, the reason for that is not because it's a bad console.
ADVERTISEMENT
Article continues below this ad
SwitchForce's Zach, on YouTube, put up a new video on his channel. While discussing all things Nintendo, like he usually does, he revealed a major Switch-related problem that players are facing. Following the launch of Kingdom Hearts collection via Cloud gaming, many users reported serious difficulties with the game.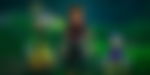 ADVERTISEMENT
Article continues below this ad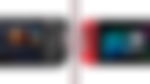 Kingdom Hearts makes cloud gaming pathetic on Switch!
In case you all missed it, Kingdom Hearts Collection launched for the Nintendo Switch recently. On February 10, 2022. The third-party title, from Square Enix, arrived on the hit console through Cloud service.
Although Kingdom Hearts is a brilliant title, it has turned out to be a nightmare for Nintendo players, according to Zach, in the video.
Going by what the YouTuber said in the clip above, the cloud gaming experience has been far from ideal, to say the least. Users are not able to load the game on their Switch consoles, even in docked mode. This is quite unexpected, but it's happening as Kingdom Hearts crashes a lot.
Square Enix did release a day 1 patch for this exact issue.
Today we've also launched a day 1 patch. This will fix various bugs which occur whilst playing either the full or demo versions of each Kingdom Hearts game on Nintendo Switch. #KH20th

— KINGDOM HEARTS (@KINGDOMHEARTS) February 10, 2022
However, nothing has changed despite the patch. Nintendo Switch users are still finding it hard to enjoy Kingdom Hearts via cloud gaming; it seems to be an optimization-based problem.
Hopefully, the development team will sort out all the issues very soon. So players can actually play the third-party game, as it was ought to be played right from the get-go, through Cloud.
ADVERTISEMENT
Article continues below this ad
Fans waiting for the biggest Nintendo release of 2022!
Meanwhile, the entire Nintendo community of hardcore gamers is curious to witness the arrival of the Zelda sequel later this year. The company, on the other hand, hasn't even announced a title for the anticipated game.
All things considered, it looks like The Legend of Zelda: Breath of the Wild 2 will probably end up becoming a huge success, similar to its 2017 predecessor.
ADVERTISEMENT
Article continues below this ad
Which Nintendo releases are you most hyped about in 2022? Let us know in the comments.
WATCH THIS STORY: Highest selling Nintendo Games of 2021