Kings Canyon Map Changes for Apex Legends Season 8 Revealed
Published 01/29/2021, 1:21 PM EST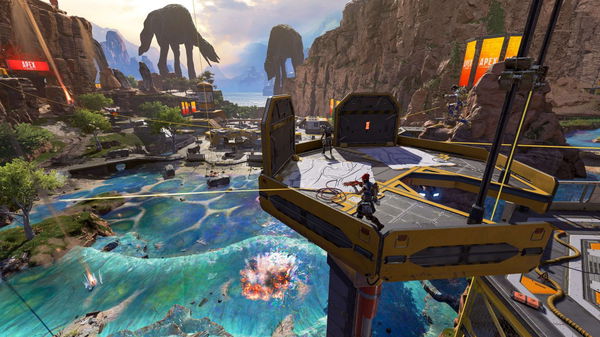 ---
---
Apex Legends Season 8 debuts next week, and it's bringing a multitude of changes for the battle royale's original map. The Apex Games' action is finally returning to a version of Kings Canyon expanded and overhauled with new locations, more rotation options, and mitigation of third partying in Season 8.
ADVERTISEMENT
Article continues below this ad
Alongside revealing the Mayhem gameplay trailer that showcased the new content, Respawn detailed the imminent map changes in a recent blog. Kings Canyon's massive transformation intends to provide attractive drop locations and improve rotation options in the northern regions. Besides the reshaped landscape, there are new features to explore, including Echo Camps, Observation Towers, and Explosive Holds.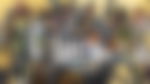 ADVERTISEMENT
Article continues below this ad
New Kings Canyon locations in Apex Legends Season 8
The Season 8 launch trailer showed the mayhem unleashed on Kings Canyon during the debut of the new Legend, Fuse. An act of sabotage by his old friend, Maggie, not only obliterated a chunk of the northern mountainside, but also brought down a massive gunship. As a result, an entirely new and previously unplayable section of the map has opened up, giving rise to a PoI named Crash Site.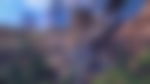 Multiple ramps and scaffolds encompass the enormous crashed ship. There are several adjacent ECHO (Ecological Cleanup and Hazard Outreach) stations that provide an ample amount of cover and loot. Artillery also got caught up in the destruction, opening up a back door passage into this new location. Additionally, the eastern tunnel leading to Containment has been severely damaged, allowing for more convenient rotations in and out of the northern regions.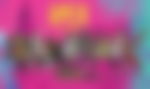 The havoc in the northern areas caused flooding to wipe Slum Lakes off the map, and Spotted Lakes has taken up its place. This PoI now has a huge dam at the center, separating the adjacent Echo Camps on both sides. Players can expect to engage in intense, close-quarters combat at this location with vertical zip lines providing for fast re-positioning. They will also have access to a massive zip line from a high point that leads towards the crash site.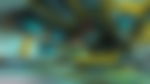 The difficulty in rotating to and from the previous location of Slum Lakes was a major drawback to it. However, the devastation caused to a chunk of the mountainside has revealed a new pathway and exposed some ancient Leviathan bones. This passage will offer a scenic rotation, while making it easier and more desirable to access northwestern locations like Runoff and Airbase.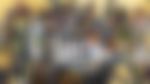 Observation Towers, Explosive Holds, and other noticeable map changes on Kings Canyon
The Echo Camps contain several observation towers, which essentially serve as deployable perches to gain an overview of the surrounding from high ground. Players can raise these towers by interacting with their wall panels. While the sound of the tower rising will be audible from a fair distance, it will provide an enviable vantage point for sniping. Although one must remain cautious of opponents sneaking up on their perch by using the zip line that leads to the top.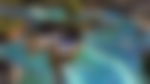 During Maggie's sabotage on Kings Canyon, all the bunkers from Season 5 caved in. However, when the ship came down crashing, it dropped multiple mobile armories, known as Explosive Holds, stored in its cargo bay across the map. Players can blow the doors opens with a well-placed frag grenade, thermite, or arc star, granting them access to weapons, ammo, and attachments. These new armories have replaced the purpose of the underground bunkers.
ADVERTISEMENT
Article continues below this ad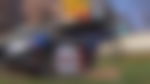 Respawn has been listening to the community's feedback throughout the development of Apex Legends Season 8. As a result, they have implemented noticeable changes to the map's footprint to tone down the frustrating experiences and combat encounters. Players might find that some particular buildings, and even towns, have gone missing, allowing for lesser hotspots to get ambushed from. One such noticeable change is the removal of the Farm, which had built the reputation of being a sweaty chokepoint.
To drop into the revamped Kings Canyon and check out the expansions themselves, fans have to wait until the launch of Apex Legends Season 8 on February 2.
ADVERTISEMENT
Article continues below this ad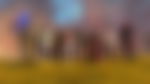 Trending Stories