Latest Activision Move Disappoints Call of Duty Fans Hoping to Try a Bizarre Animal Skin
Published 07/29/2022, 8:10 AM EDT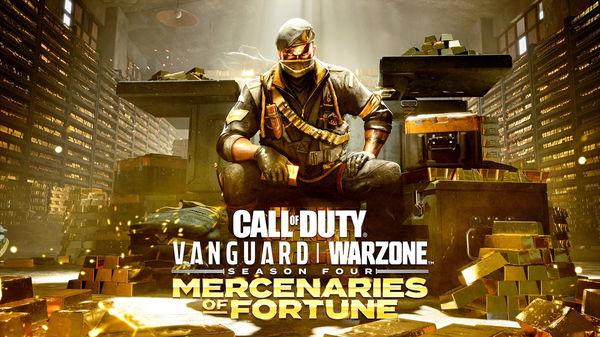 In recent years online gaming has changed tremendously. The industry is not just about gamers chatting and playing anymore but competing with other players in various aspects. Having a new and unique skin for your character can be considered one such aspect. Buying and showing off a new skin is a part of the whole gaming experience now. Thus games like Call of Duty give players the choice of having multiple skins for their characters and weapons.
That's why these games regularly update their products to show love and respect for their fanbases' choices. Therefore games like Call of Duty regularly add skins and give updates about them. But recently a much-awaited skin is said to be removed from a confirmed update. After which fans started sharing their thoughts on the sudden change of plans.
ADVERTISEMENT
Article continues below this ad
New awaited dog/wolf operator skin reportedly removed from Call of Duty
According to a recent tweet by an insider, Activision has decided to take down a hinted skin from their upcoming update. The dog/wolf operator skin was said to be an addition to the Terminator Bundle pack to be released in August. This change was noticed when the Call of Duty blog changed the initially released poster for the bundle to a new one. After this fans started commenting on the tweet in response to the new poster.
Activision seems to have removed all images of the dog/wolf operator skin from the Call of Duty blog

Left image is the new image, right is what it was before

unsure if the skin is releasing now pic.twitter.com/VGzENnKhkq

— CharlieIntel (@charlieINTEL) July 28, 2022
Someone designed this in photoshop based on a manager(s) instructions. Then it was sent over for review, edits made, then for final review, edits made, and finally approved for release. Only then, did someone say: "oh wait..that shouldn't be on there!" 🤣

— Carlos (@CarlosBitMe) July 28, 2022
The reason for this abrupt change is not clear yet. But some tweets suggest that it has something to do with the artist who made the original skin. It is being speculated that the artist who designed the skin does not work for the company, and thus had issues while selling his IP to Activision. The deal that was meant to take place a few days back is rumored to not have ended well. Therefore Activision might have decided to remove it from the update.
While Activision still hasn't commented on this, it appears the skin design matches an artist's work that doesn't work at Activision. pic.twitter.com/0IhnatIjHd

— CharlieIntel (@charlieINTEL) July 28, 2022
they came to an agreement but couldn't finalize a deal with the artist, they didn't steal it.

— V (@vickrrm) July 29, 2022
What to expect next?
The new Ultra Operator bundles are expected to debut on August 1st till the 31st of the month. During this players can buy the Tracer Pack: T-800 and Tracer Pack: T-1000, inspired by the iconic 1991 film Terminator 2: Judgement Day. This bundle will be available for a limited time only and will also include some new weapon blueprints, along with some other items. This pack will be available for both, Call of Duty: Vanguard and Call of Duty: Warzone.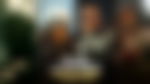 ADVERTISEMENT
Article continues below this ad
But still, the news about the dog/wolf skin not being added to the game got many fans angry. As they were waiting for it for quite some time, the abrupt change of plans left a bitter taste. Even though Activision had promised many new and legendary items in the bundle, fans might not accept the apology so soon. Notably, it is not yet confirmed if the rumors are true, and thus nothing can be said until the mid-season update comes out.
ADVERTISEMENT
Article continues below this ad
WATCH THIS STORY: Fortnite vs Warzone, which is the better game? 
What do you think about the update? Let us in the comments below.