Latest Batman Leak Will Make the Arkham Series Fans Extremely Happy
Published 09/18/2021, 1:58 PM EDT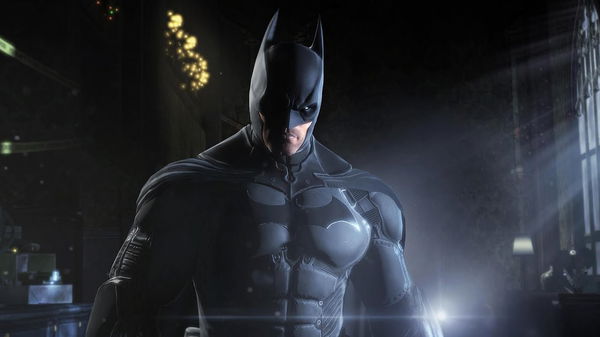 ---
---
Fans have been in a state of panic as the previous Batman title, Arkham Knight, seemed like the finale of the entire franchise. However, this is not the end of the road for Gotham's protector—reports from within the community point at another sequel that is secretly being worked on.
ADVERTISEMENT
Article continues below this ad
Once again, the Batmobile will roar in the vast urban jungle ruled by criminals and underworld mob bosses, and gamers will get the chance to step into the shoes of the caped crusader again.
The sequel to Arkham Knight's title carried the code name of Batman Arkham Insurgency, and it is going to feature a new roster of enemies and bosses along with a great cast of characters appearing in the game.
ADVERTISEMENT
Article continues below this ad
Characters like Robin (Dick Grayson), Barbara Gordon, Lucius Fox, Alfred, and more will appear in the game. It is also going to take place in an expansive map of Gotham city with accessible buildings, Wayne Manor, Towers, Batcave, and more. The Batmobile will return and it will be used for chase sequences with sped-up fight mode as compared to the previous title.
So if "Batman Arkham Insurgency" was the code name for Gotham Knights during development, then this is what the game started from

I wonder what else might make it into the game from early dev pic.twitter.com/3o5QJroxSL

— Myster Man | Let There Be Carnage Era (@MrMansMansMan) September 13, 2021
The next title in the Batman Arkham franchise could also include Superman
It looks like the Dark Knight won't be the only superhero making the rounds of the city. A report from ggrecon suggests RockSteady Games made a pitch for Superman game to Warner bros studio, which got approved.
If this news is true, then fans will indeed have a chance to become the man of steel within the Arkham franchise. Plus, fans of the franchise would probably remember notable easter eggs about Krypton's last surviving citizen.
ADVERTISEMENT
Article continues below this ad
Hearing from multiple sources that Rocksteady pitched a Superman game to WB as a follow up to Arkham Knight, and WB passed on the project.

Judging how similar this feels to the "New Gotham" section of Arkham Knight, this could be for that. pic.twitter.com/RKIE6ugKSP

— James Sigfield (@Jsig212James) April 15, 2020
It sure seems like the RockSteady had planned it all out in advance and now it is quietly working on the game. On the other end, the end sequence of Arkham Knight may have showcased Wayne's possible death, but it seems Bruce did not succumb.
ADVERTISEMENT
Article continues below this ad
It also contained elaborate plot points for the next major antagonist, Court of the Owl. This sets up the franchise to continue into the fourth iteration that will carry the story forward.
Watch this story: Video Game Franchises Returning to Consoles
Trending Stories