Latest Fortnite Chapter 2 Season 6 Video Sends Fans Into Meltdown
Published 03/14/2021, 5:06 AM EDT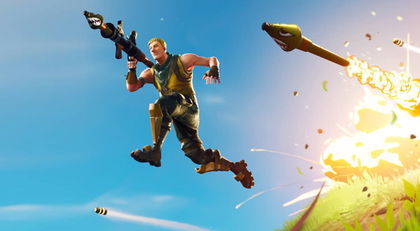 ---
---
The final epic showdown of Season 5 of Fortnite is almost upon us, but what will it be? The answer to that question is still unknown, as the title postures to welcome Season 6 into the fray. So far, the community has seen Agent Jones venture into the zero point in pursuit of legendary hunters. His need for locating these seasoned hunters stems from an order that was handed down to him.
ADVERTISEMENT
Article continues below this ad
He is a loyal servant of The Imagined Order, who wants to see the organization succeed. However, the events of Season 5 have brought massive disappointment to him, which has in turn pushed him over the edge. Epic Games released a teaser for Season 6, which contained the audio log of Agent Jones.
ADVERTISEMENT
Article continues below this ad
Agent Jones is finally on the path of becoming Bunker Jones in Fortnite
Things are about to go haywire on Battle Royale island with the upcoming solo event. Something has caused a complete meltdown of reality in itself, which has been triggered by the dysfunctional zero point. The voice lines also stated that somehow The Imagined Order has lost control of the energy source that was sitting at the center of the desert. Agent Jonesy sounded really frustrated, and he was in utter disbelief.
He voiced his concerns about the shattered reality, and things are about to change forever. The audio teaser also gave away an important snippet about the main storyline. It looks the order took a wrong decision, which has directly impacted the Battle Royale island's reality.
This has not sat well with Agent Jonesy, as he finally decided to retire from his duties. The last portion of the audio log could put him on the path of becoming Bunker Jones.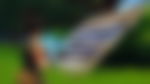 Agents could become another version of himself
ADVERTISEMENT
Article continues below this ad
Every time a human being jumps onto the zero point, it directly creates a snapshot i.e. a clone. Given the fact that Agent Jones has made countless jumps already in pursuit of legendary hunters. It is quite possible that this reality's agent will also work against The Imagined Order in his own unique way. The Season 5 island already harbors an interesting entity in Bunker Jonesy, who wants to escape the island and beat the order.
It is quite possible that Season 6 will put Agents Jones and Bunker Jonesy against the Imagined Order. This would serve as an amazing storyline that lingers on in the background as DC Comics is set to take over. Although, Epic Games can use this clash as the final outgoing storyline to conclude Chapter 2 of Fortnite.
These are just speculations and nothing more, so believe in them with a grain of salt. The developers can certainly reshape the storyline of the title in unbelievable ways.
ADVERTISEMENT
Article continues below this ad