Leak Reveals Final Five Upcoming Racers for Mario Kart 8 Deluxe From the Booster Pass
Published 03/16/2023, 1:20 PM EDT

Follow Us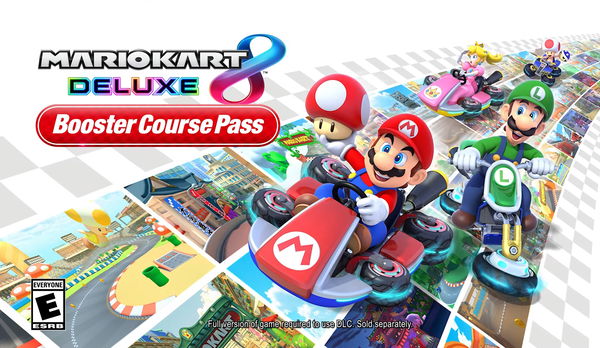 Nintendo is keeping things fresh with their Nintendo Switch game, Mario Kart 8, through the Booster Course Pass. This Pass brings new tracks and some new characters every three to four months. These maps are usually based on the classic Mario Kart games, and these characters are usually the ones that fans really wanted in Mario Kart 8, but they were not in the game from the start.
Although it appears that some upcoming characters for this game have been leaked and fans seem pretty excited about what they are about to get.
Upcoming DLC characters for Mario Kart 8 Deluxe might have been leaked recently!
ADVERTISEMENT
Article continues below this ad
Mario Kart 8 is a game of style and speed, with those good-looking levels and those stylish karts that your favorite character drives. And not everyone wants Mario, Bowser, or Link as their driver; they want a little guy like Birdo to drive for them. And that's why, even after releasing almost every major character from their franchise for this game, Nintendo has come down to reveal the little guys.
And it appears they intend to keep this trend going, as a recent leak has revealed the upcoming characters for this game.
A Twitter user by the name of Dylan decided to take a look at the sequence in which Nintendo releases those tracks, along with the cups featuring them. They have recognized a pattern in the way Nintendo is releasing said cups.
[Potential leak] According to the order in which the Mario Kart Tour cups are sorted in the game files, the next 5 DLC characters for Mario Kart 8 Deluxe are:

• Pauline
• season_cup_038 (Probably Petey Piranha)
• Nabbit
• Diddy Kong
• Hammer Bro

Sorry Funky Kong fans. pic.twitter.com/tFC5omIRP6

— Dylan ✏ (@Dylanirus) March 15, 2023
And through this pattern, they have revealed the next five characters making their way to Mario Kart 8 Deluxe. Those characters are as follows:
Pauline
season_cup_038 (probably Petey Piranha)
Nabbit
Diddy Kong
Hammer Bro
Pauline is the first damsel in distress Mario has ever saved. She was the one Donkey Kong kidnapped in their first adventure together, called Donkey Kong. Even though Pauline has appeared in several Mario games, she has yet to make an appearance in this game.
Piranha is basically that plant that comes out of those pipes to make Mario's life hell. There isn't any story to this plant. The only thing we know is that if we stand too close to his pipe, he does not come out at all!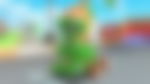 ADVERTISEMENT
Article continues below this ad
Nabbit is a low-life thief living in Mario's universe who basically steals stuff, and you have to catch him before he escapes. His one look makes people angry, and that's why he is perfect. When you use that blue shell on someone, people will hate you a little more.
Diddy Kong is part of Donkey Kong's gang and his longtime accomplice. It's surprising that it took Nintendo so long to bring him to this game.
Hammer Bro is one of those turtles who throw hammers at you in Mario games. And yes, they are indeed irritating, yet they are a unique choice for this game.
ADVERTISEMENT
Article continues below this ad
WATCH THIS STORY- Ranking The Highest Selling Nintendo Games of All Time
These are the characters that might come to this game in 2023; it would be interesting to see how much of this prediction comes true.