LeBron James, Kevin Durant and Travis Scott Play GTA RP Following the Footsteps of xQc, Sykkuno, and Others
Published 04/02/2021, 7:16 AM EDT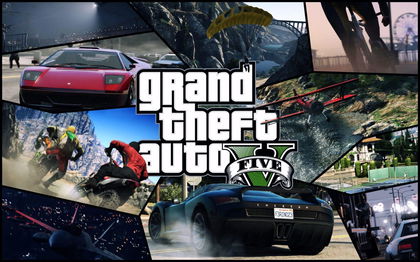 ---
---
GTA V released with much hype in 2013 and smashed the industry's sales record of its time. This latest iteration of Rockstar's most prominent franchise has easily lived the test of time by being relevant even in 2021. The title's online RP servers have added a whole new depth to the game, as they offered an attractive multiplayer experience. It looks like the growing popularity of these servers has now found new fans in NBA icons, LeBron James, Kevin Durant, and even iconic rapper, Travis Scott.
ADVERTISEMENT
Article continues below this ad
The title has mainly managed to keep itself afloat because of a ton of community-driven content and special servers like GTA RP. These amazing servers added RPG elements into the multiplayer mode where each player can create a unique persona. Multiplayer is the most attractive offering of this franchise, and GTA V has certainly delivered astounding results in its 8 year long run.
ADVERTISEMENT
Article continues below this ad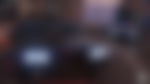 LeBron James called Anthony Davis to talk about GTA's RP server
Recently a Reddit post of LeBron face-timing Anthony Davis (AD) took over the internet. The LA Laker's teammates spoke about Milwaukee Bucks, LeBron's injury, and GTA's RP servers. It is quite evident that even top-notch NBA athletes have become addicted to these RP servers. These servers have become the main attraction for the gaming community, as major entities like Shroud, xQc, and even Valkyrae have made their appearance.
AD was playing a game of Call of Duty Warzone live on stream with his teammate Dennis Schroder when LeBron called him.
Recently legendary NBA player Kevin Durant took to Twitter to speak about his love for FiveM RP server. Similarly, news of an iconic rapper Travis Scott learning the ropes of RP server also came out.
RP server offers a unique experience that is unlike anything
ADVERTISEMENT
Article continues below this ad
These servers do not follow a linear storyline or contain the random chaos of GTA Online. Players can freely choose their professional life, and what role they wish to portray inside the game. There are no dialogues, cut scenes, or chatter between characters, which makes player communication significantly important.
Every interaction inside these servers feels organic and fresh, which will allow gamers to make friends and grow their community. The absence of a storyline might seem weird, as RP serves offers complete freedom to build the story.
Naturally, this side of the servers offers immersion that is unlike anything anyone has ever seen. No wonder in just two years of their existence, RP servers have become the most popular aspect of the GTA online experience.
ADVERTISEMENT
Article continues below this ad