Legendary Star Wars Villain Finds a Way to Excite Fortnite Fans In Season 3
Published 06/22/2022, 12:00 PM EDT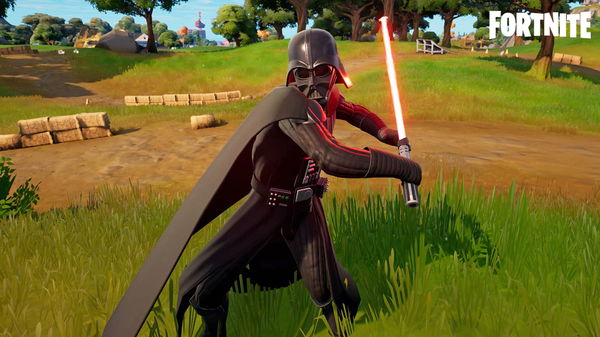 As every Fortnite fan would know, Epic Games just kicked off a new season in Chapter 3. The popular Battle Royale game is now hosting a chill party in its massive island. Players also welcomed two iconic characters, including Darth Vader and Indiana Jones, in addition to a new biome, weapons, mountable creatures, and more.
ADVERTISEMENT
Article continues below this ad
Before the release of Season 3, a lot of speculations regarding the battle pass were in the air. Most fans already knew that a Darth Vader skin would appear in Season 3's battle pass. However, they had also predicted Star War's well-known anti-hero to feature as a boss on the island. And, here he is!
ADVERTISEMENT
Article continues below this ad
A day ago, Epic Games announced Darth Vader's arrival as a boss on the island. The teaser included a scene where Peely and his teammates try to escape as Darth Vader shows up with his light saber.
In fact, the teaser was inspired by the exhilarating ending scene featuring Darth Vader in the 2016-hit movie, Rogue One: A Star War's Story.
How to find Darth Vader in Fortnite?
Darth Vader as a Fortnite boss spawns at a random location on the map at the beginning of each match. An easy way to track him down would be to keep an eye on a spaceship from your battle bus. As soon as you see the spaceship passes your battle bus, drop and follow it to the ground to land near Darth Vader's spawn point.
When you land, look for strong loot and prepare yourself for the fight. Also, make sure your Fortnite squad is there to help you take on the challenge easily. Note that, Darth Vader will not be alone. You and your squad is expected to face two capable Stormtroopers, equipped with E-11 Blaster Rifles, alongside the Sith Lord.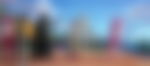 ADVERTISEMENT
Article continues below this ad
The easiest way to defeat Darth Vader in Fortnite will require you to pick up the E-11 Blaster Rifles from the Stormtroopers. These are laser guns with unlimited ammo, perfect to take down Vader and his partners. Ask one of your teammates to handle the Stormtroopers while the rest of your team fires at Darth Vader.
Make sure to keep your distance to avoid dealing damage from his attacks. Also, carry enough healing items. Keeping these easy tips in mind will be enough to deal with Darth Vader. Moreover, don't forget to pick up his lightsaber!
WATCH THIS STORY: Everything you need to know about the Doomsday Device in Fortnite
ADVERTISEMENT
Article continues below this ad
The lightsaber you collect from Darth Vader on the island doesn't only act as a normal melee lightsaber would, but it also acts as a boomerang when you launch it at an enemy to deal some long-distance damage. Moreover, you'll need this lightsaber to complete a Season Challenge that requires you to yield a Star Wars Weapon.
Did you defeat the Sith Lord on the Fortnite Island already? Let us know in the comments!