Like Warzone's Roze Skin, Now Fortnite Also Has Its Own Version of a 'Broken' Cosmetic
Published 04/30/2021, 10:05 AM EDT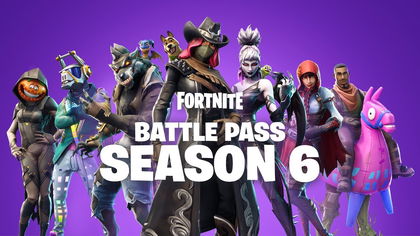 ---
---
Epic Games recently added a new 'broken' item into the game of Fortnite. This item does not come in the form of a new weapon but a recently added skin into the game. The new skin is called the Tsuki skin and appears fully white as a result of a lack of proper texturing. This unique design makes the skin practically invisible in some instances.
ADVERTISEMENT
Article continues below this ad
In their recent video, YouTube duo x2Twins showcased just how glitched this skin can be. Throughout the video, they test the visibility of the skin in various conditions and locations. Upon taking the skin into a game, the duo can camouflage with the pavements, buildings, walls, and any other off-white-colored structure.
Both Warzone and Fortnite struggle with invisible skins
ADVERTISEMENT
Article continues below this ad
Fortnite by nature is not a pay-to-win game. Players are allowed to purchase cosmetics from the item shop, which are not supposed to have any in-game implications except for the aesthetic value that they offer. Thus when we see 'broken' skins like the Boundless Superhero pack or the Toy Soldier skin set, it defeats the original purpose of these skins/items.
ADVERTISEMENT
Article continues below this ad
Using the boundless skin-set, players would often create an all-black superhero skin. As a result, they would blend into the shadows and become invisible from certain angles. Similarly, the all-green Toy Soldier skin allowed players to disguise themselves in places with dense greenery.
Recently, Call of Duty Warzone had also been facing problems with skin visibility. The Roze operator skin was one that caused problems in terms of visibility to players. Since the skin is black in color, it is easily disguised in dark areas of the map, making it an ideal selection for campers. Despite a recent nerf to the skin, it does not look like many of the aspects that made it troublesome in the first place have been changed. The skin still features the same color and is a task to spot in dimly lit corners.
Epic should also be dropping a tweak for the Tsuki skin soon. Have you tried this 'broken' skin yet? Let us know about your experience in the comments down below.
ADVERTISEMENT
Article continues below this ad