"Respect Me G2" – ScreaM Hits Back after Valorant Match
Published 08/17/2020, 7:46 AM EDT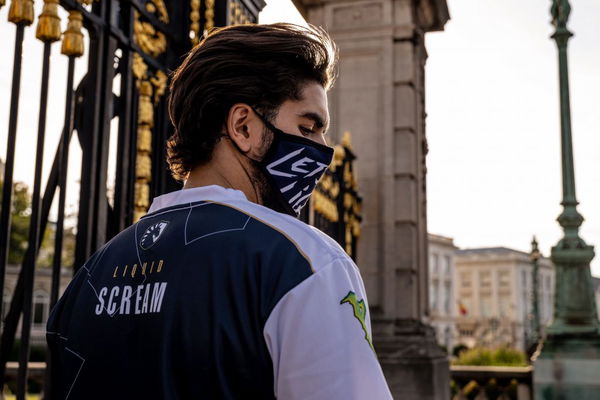 ---
---
Valorant is steadily becoming one of the biggest titles on the Esports scene. Many are flocking to the game and quite a few pros have changed their games to pursue a career in Riot Games' new title.
ADVERTISEMENT
Article continues below this ad
The Allied Esports Ignition Series has come to an end with G2 Esports as the winners. Prior to this, G2 had faced Team Liquid, in which the latter stood tall. Later, G2 took to Twitter to sarcastically call Liquid's ScreaM out for his dominating performance during their match.
ADVERTISEMENT
Article continues below this ad
G2 Esports on ScreaM's performance in Valorant Ignition Series
G2 Esports and Team Liquid faced each other in the group stage. After the match, they stated that Liquid's ScreaM was 'somehow invisible' for the whole match. ScreaM was playing with agent Reyna and this should explain the term invisible.
Agent Reyna is highly dependent on performance. Her signature ability Dismiss is capable of making her invisible albeit under certain conditions.
The description for Dismiss can be read below:
"Instantly consume a nearby Soul Orb, becoming intangible for 2 seconds and gaining a burst of movement speed for the first second of the duration. Reyna can change what weapon she will equip whilst Dismiss is active, always equipping the last weapon selected during Dismiss. If Empress is active, Reyna also becomes invisible."
Team Liquid and G2 Esports ended the match tied at 1-1, meaning both progressed to the Playoffs of the Ignition Series. Allied. However, that did not stop G2 from taking a dig at ScreaM.
lol we gave Scream energy with that tweet

— G2 Esports (@G2esports) August 15, 2020
ScreaM's reply
ScreaM had a reply ready for G2's tweet. After winning a match for his team, he said, "Yo G2, you want to tweet about me brother, Respect me, bro."
You can watch the clip below, courtesy of Khaos on Twitter.
ADVERTISEMENT
Article continues below this ad
ScreaM was the MVP of the match and his performance was indeed worthy of it. The player dominated the game, raking up kill after kill.
ADVERTISEMENT
Article continues below this ad
G2 ended up facing Liquid again but had the upper hand that time around. They went on to become the Odyssey Champions.