Ludwig Throws Down a Massive Million-Dollar Challenge to Dr Disrespect
Published 12/07/2021, 11:01 AM EST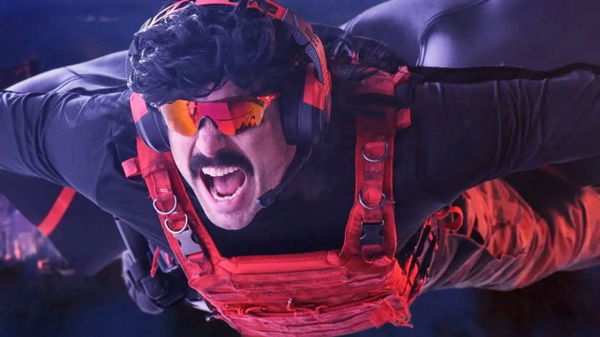 Feuds between YouTube streamers are not uncommon. Most of the time, there is no actual animosity between the YouTubers. More often, the streamers are on good terms and just call out or go after others as a joke. However, the feud between Ludwig and Dr Disrespect needs no introduction. While the altercations seemed minor and light-hearted at first, the stakes have been significantly raised.
ADVERTISEMENT
Article continues below this ad
Watch Store:  Most Hated Features of Fortnite Chapter 2
ADVERTISEMENT
Article continues below this ad
Ludwig challenges Dr Disrespect
Dr Disrespect, sporting his iconic mustache has time and again taunted Ludwig. The YouTuber's short stature, as well as gaming ability, has been attacked by Dr Disrespect.
It appears that Ludwig has his own response ready for the award he lost. Ludwig has on the record called out Dr Disrespct for a 1 vs 1 Call of Duty match. While this is not uncommon, the money at hand is.
@DrDisrespect lets find out who's the better gamer this week

1v1

luggage vs the doc

lets say.. $1 million on the line

— ludwig (@LudwigAhgren) December 7, 2021

The prize money at stake is an enormous $1 Million. As of now, there is no response from the Doctor's side. It is not even clear whether or not the match will actually be played. Adding on, if the match is played, the mode and manner in which it will be conducted are still unclear.
ADVERTISEMENT
Article continues below this ad
An obvious guess for the same would be Call of Duty's hit battle royale mode, Call of Duty Warzone. Warzone is one of the games Dr Disrespect primarily plays. However, the map which will be used is the new incoming map. This will quite evidently even the odds between the two contenders.
It is important to note that this might just be a light-hearted joke. The amount of hours and experience Dr Disrespect has on the game is no joke. Moreover, in a later stream, he mentioned that he was not really serious about betting  $1 Million.
"'Saying $1 million to the Doc means like $1K instead, by his metrics. And he won't even reply. Everybody relax!" 
ADVERTISEMENT
Article continues below this ad
Only time will tell whether or not this duel will g down for real.