YouTube Star Recalls Memorable Moment With Chess Ace Magnus Carlsen Despite Losing to MrBeast
Published 07/16/2022, 12:10 PM EDT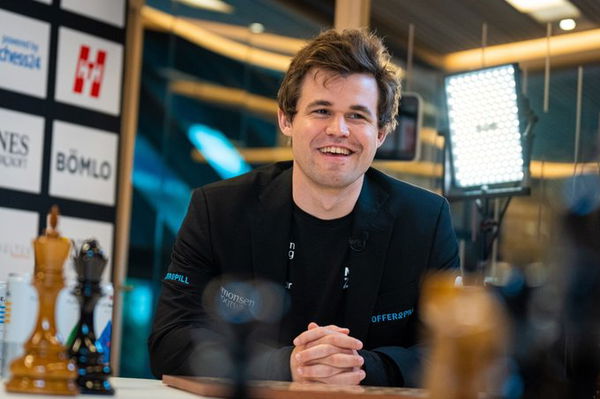 Ultimate Crown was a bit bummer for Ludwig after losing to MrBeast. He was playing for Ninja's team, who lost the match against MrBeast's team. Later, the League of Legends player and streamer Tyler1 blamed Ludwig for the loss and said he would never play with him again. 
ADVERTISEMENT
Article continues below this ad
It was really rough for Ludwig, but soon all turned well when he got to meet his favorite chess mate and Norwegian Grand Master, Magnus Carsen. He took this moment to Twitter and fans soon started sharing the picture with hilarious comments. 
ADVERTISEMENT
Article continues below this ad
Ludwig meets Magnus Carlsen after losing to MrBeast
Ludwig was playing for Ninja's team in the event and was competing against gamers like Mizkif, Voyboy, Yassuo, Emiru, and MrBeast himself. It was a tough match and Ninja's team had to face defeat.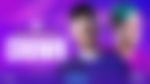 After the game though, Ludwig came out to find chess Grand Master Magnus Carlsen playing poker with Botez Sisters. They then proceeded to play a game of poker, but Ludwig soon left the game. 
He then shared a post on Twitter with him and Carlsen on July 12. The post then started circulating on the platform with some rather amusing observations. It was also very interesting to note that they were meeting for the first time in real, but have been friends for almost a year now. Eventually, Carlsen retweeted the post with a caption saying "Sometimes dreams come true".
The chess brotherhood
Many fans, while commenting, asked Ludwig and Carlson if they were siblings. Some even compared their looks and hair, mostly because of how similar Ludwig and Carlsen look alike.
It is also to be noted that Ludwig himself is a pretty good chess player. That is why many commented on them being the 'GOAT', while some even commented hilariously, saying "Chess Legend with Magnus Carlsen". 
ADVERTISEMENT
Article continues below this ad
Notably, Magnus Carlsen and Ludwig became friends, when last year American Chess Grandmaster Hikaru Nakamura posted a Tweet. In that post, he tagged Carlsen saying that organizing POGChamps 3 on chess.com was not a good idea. After which Carlsen retweeted the post saying he doesn't play chess on the internet. He also added since Ludwig was playing in the event, he was rooting for him. 
Surprisingly, Ludwig won POGChamps 3 and MrBeast funded the $100,000 prize money. After the win, Magnus Carlsen and Ludwig became good friends. Eventually, they started playing chess on chess.com against Botez Sisters.   
ADVERTISEMENT
Article continues below this ad
WATCH THIS STORY: Know how this 25-year-old earns six figures playing chess online
It will be really lovely to see them together again soon, as what can be better than having 2 personalities compete in a real match upfront?