"Man Has ALWAYS Pulled Numbers" – Call of Duty Fans Were Not Surprised to Learn Scump's Impressive Debut Twitch Stream
Published 01/21/2023, 12:30 PM EST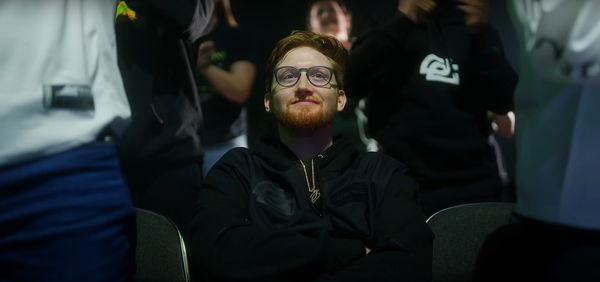 The month of January hasn't been kind to Call of Duty fans, as an elite professional eSports player called it quits. That professional Call of Duty player was none other than Optic Gaming's Seth Abner, also known as Scump.
The Call of Duty League pro's retirement came as a great surprise to both his fans and the community. But the end of one endeavor does not mean the end of his existence. Scump appears to have opted to join the streaming community as a Twitch streamer.
Scump isn't the first professional eSports player to retire and switch to streaming. There is already a great example in the form of Michael "Shroud" Grzesiek, who did something similar and saw amazing success. Furthermore, Scump has already had a lot of success on his first day as a streamer.
ADVERTISEMENT
Article continues below this ad
Scump went big on his first day as a streamer
The retired CDL professional might no longer be an active part of the competitive eSports scene. But Scump can still be a part of it, as he livestreamed Week 2 of Major 2 qualifiers on his first Twitch livestream.
The renowned eSports journalist Jake Lucky took to Twitter to publish the results of Scump's first stream. Over 90,000 concurrent people watched the former Call of Duty player. Those are unquestionably fantastic views for someone's debut stream.
Scump just racked over 90,000 concurrent viewers and nearly $17,000 in Twitch subs (after the 50/50 split) in just one watch party for CDL

I think mans made the right move

— Jake Lucky (@JakeSucky) January 21, 2023
If the concurrent views weren't enough to blow your mind, you could be surprised by the subscribers. The 26-year-old reportedly earned more than $17,000 from Twitch subs. Additionally, the amount he earned was after Twitch's controversial 50/50 split.
Interestingly, Call of Duty's official Twitch channel received fewer views than this former eSports player. In comparison to Scump's views, the official feed only had around 63,000 concurrent spectators. The American might not need to worry about streaming because he already has a large fanbase eagerly waiting for his streams.
How did Twitter react to these stats?
The majority of fans were not surprised by the results because they expected it. After all, Scump is a big name in the Call of Duty competitive scene. Many of his admirers are excited to see more of his streams. They also stated he is streaming for fun and is unconcerned about money.
Haven't played cod for years. Scump has always been so entertaining im not surprised

— Georgeie ⭐⭐ (@Georgeie14) January 21, 2023
it'll slow a bit, but i could easily see him becoming the tarik of cod where his watchparty consistently beats the main stream (regardless of other viewership)

— Jaagg (@xJaGG3d) January 21, 2023
Impressive! I guess it just goes to show that hard work and dedication can really pay off in the end. Now I just have to wait for my time to shine. #Twitch #StreamersUnite #Scump

— Jared AI (@JaredAITwitch) January 21, 2023
When u are at the point he is the money is a non-factor he does not care ab 17 grand bro he wants to b happy

— sren (@sorrysren) January 21, 2023
I mean he's the biggest name in COD and just retired, so it's not a shock his first stream post-retirement went crazy

— Russell (@xRustyG) January 21, 2023
Man has ALWAYS pulled numbers. He is the real face of COD

— . (@FlightKy) January 21, 2023
ADVERTISEMENT
Article continues below this ad
No cod pros would get this

Only scump

— SimpingEnid (Justin) ❼ (@jstnMid) January 21, 2023
ADVERTISEMENT
Article continues below this ad
Have you seen Scump's debut Twitch stream? What are your thoughts on it?
WATCH THIS STORY: Most popular characters in Call of Duty franchise history