"Man I Want to Be as Good"- Shroud Reflects on His Aspirations to Match the Level of Professional Valorant Players
Published 10/02/2021, 9:41 AM EDT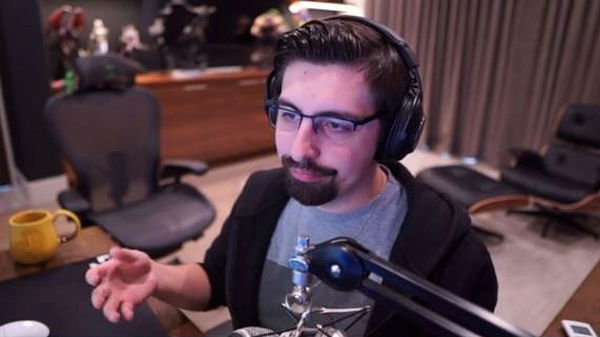 ---
---
Michael 'Shroud' Grzesiek's name in the industry is synonymous with an elite aim and godlike gameplay. The retired professional player has definitely made his name outside of the professional circuit by streaming routinely. His pristine skills flawlessly transferred to gaming, which saw him explode into a massive streaming mogul of the modern era.
ADVERTISEMENT
Article continues below this ad
In his time as a professional streamer and highest skilled aimers, he often runs into professional players in Valorant. Owing to his impeccable skill, his mind still tricks him to believe that he can make another run at the professional circuit. He recently shared his thoughts about running into professional players and how these encounters make him mad.
" F*****g Babybay is just owning. He's just owning. It makes me so mad when I play with professional players. Because, in my head, I am like man, I am as good as them and then I play with them and I'm like no, I am not as good as them. And it makes me so mad because I know I want to be as good, but I also know I never will be. Unless you play the game that much on a professional team and it is such a f*****g aggravating thing."
ADVERTISEMENT
Article continues below this ad
video source:  ValoGamer
ADVERTISEMENT
Article continues below this ad
Can Shroud return to the professional scene with Valorant?
It does not seem plausible at all for the streamer to make a return in today's era. Although he had his chance to turn pro when Valorant was in its nascent stage, now it is just too late. The professional circuit has been active for well over a year, and the title has already crowned two world champions.
There is a massive difference in the level of play between normal-ranked players and professionals. Evident by the aforementioned video, the professional circuit and the grooming aid players to unlock the best version of themselves. This requires immense time, dedication, and sheer will to work your way through the difficult routine.
ADVERTISEMENT
Article continues below this ad
Meanwhile, Shroud hasn't competed in the professional circuit for nearly 4 years, and his time away has definitely impacted his skills. The streamer has already stated that he enjoys streaming more than anything, but it's okay to say that competitor inside him is still itching to make a comeback.
Watch this story: Video Game Franchises Returning to Consoles
Trending Stories