Marvel's Avengers to discontinue Selling Controversial Boosters following community backlash
Published 11/03/2021, 6:33 AM EDT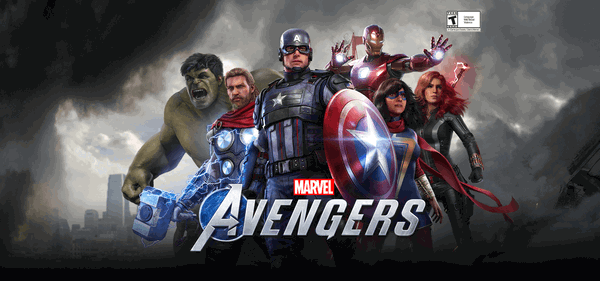 ---
---
Marvel's Avengers entered the bad books of fans after a controversial decision to sell XP boosters in the game. There was an outcry, and fans resented the decision. A month later, it seems like the devs have finally heard the fans' voice.
ADVERTISEMENT
Article continues below this ad
The developers apologized for this decision and announced they were going to discontinue the selling of boosters.
ADVERTISEMENT
Article continues below this ad
Square Enix go back on their decision on XP Boosters for Marvel's Avengers
Marvel's Avengers got a rather good response after being added to the Xbox Game Pass, but a sizeable amount of players were unhappy with certain decisions by Square Enix. The developers had started selling consumable XP boosters ranging from 100-500 credits. A pack of 500 credits was being sold for $5. Players were particularly unhappy as the developers went back on their word of keeping their word for free consumables.
Fans were very unhappy with this decision and expressed their opinion.
Responding to this resentment, Square Enix has decided to disallow the purchase of Hero Catalysts and Fragment Extractors in the game. They apologized to the fans in the following statement.
WATCH THIS STORY –   Video Game Franchises returning to console
ADVERTISEMENT
Article continues below this ad
In the above statement, Square Enix explained, "We introduced them as an option for an evolving player base, and did not see them as pay-to-win since they don't offer power directly."
This decision to revoke consumables comes one month after the fans expressed their resentment. Now Hero Catalysts and Fragment Extractors will be awarded through gameplay achievements only. Marvel's Avengers, however, defended their decision, disputing these XP boosters were not necessarily pay-to-win.
Marvel's Avengers, overall, provides a good experience for the single-player campaign. Players have the option to choose between campaign and Avengers Initiative in the main menu. The Avengers initiative option lets players skip the campaign plot and delve into the game's multiplayer. This, however, is not an option recommended for narrative lovers.
ADVERTISEMENT
Article continues below this ad
Square Enix hopes to win back the trust of its player base after heeding its demands. What do you think of this decision to revoke the boosters? Let us know in the comments.
READ MORE – Age of Empires 4 Developers Hint at Xbox Version Following Immense PC Success