Marvel's Guardians of the Galaxy: Developers Finally Answer the one Question that Baffled Everyone
Published 08/30/2021, 7:22 AM EDT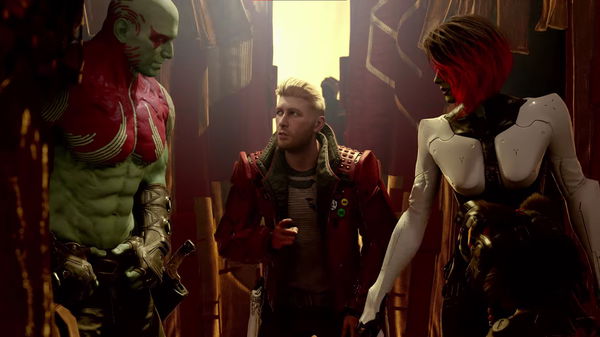 ---
---
This might have come off as a controversial and upsetting decision from Square Enix that definitely didn't sit well with the fans. Marvel's upcoming Guardians of the Galaxy game will keep players from using any character other than Star-Lord.
ADVERTISEMENT
Article continues below this ad
This has disappointed many fans awaiting the game's release. The previous week, the game unveiled its new main villain, the Cardinal Raker. Following this, the devs decided on explaining why players can choose Star-Lord as the only playable character.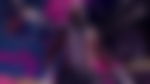 Devs shed light on the controversy
ADVERTISEMENT
Article continues below this ad
Senior Creative Director of the game, Jean-Francois Dugas, sheds further light on this very controversial decision in an interview with VG247. He explained that the devs wanted to include a specific dynamic that would fit the misfit nature of the Guardians. As the leader of this group, Peter would allow the players to be more in control of the game. In this manner, they would experience the personalities of characters like Gamora, Rocket, Drax, and Groot.
"You will have to make calls that will affect how this adventure plays out. Granted, it is the same big adventure for everyone, but the way it'll be experienced will vary from player to player. Being Star-Lord is truly empowering, engaging, and immersive. It was the best way for us to tell a true Guardians story. It was recognized as a bold move by a lot of people, but a vision that was exciting to pursue," says Dugas, in an attempt to validate the rationale behind the team's decision.
New villain unveiled for the Guardians of the Galaxy game
The previous week a new cutscene, which was part of NVIDIA's Gamecom 2021 showcase, unveiled Cardinal Raker as the main villain of the game. Cardinal Raker, in the comic book universe, is a top member of the Universal Church of Truth.
ADVERTISEMENT
Article continues below this ad
Release updates and Preorders
ADVERTISEMENT
Article continues below this ad
Marvel's Guardians of the Galaxy will be launched on PlayStation 5, PlayStation 4, Xbox Series S/X, Xbox One, Nintendo Switch, and PC on October 26, 2021. It is available for preorder at BestBuy.
Trending Stories