Massive $70 Price Tag Has Call of Duty Fans Enraged With Modern Warfare II – "No Justifiable Reason For This"
Published 06/09/2022, 11:45 AM EDT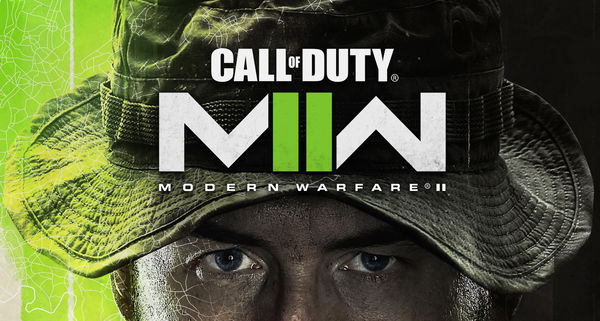 Infinity Ward's massive $10 price raise has created chaos amongst the fans. The franchise has made this move for their upcoming title, Call Of Duty Modern Warfare II, releasing later this year. 
They previously set the original price to $60, based according to industry standards. But now, they have increased the price to $70 for the base version. Apart from that, their vault edition is available for $99. Fans are not pleased with Activision's move as the price range looks unrealistic.
ADVERTISEMENT
Article continues below this ad
Is Activision making everything just too expensive?
Activision announced a raise of $10 in the price for their upcoming Call of Duty Modern Warfare 2. They originally set the game at $60, now changing it to $70. The massive price jump is not just limited to PC as it extends to every platform. Popular Call Of Duty informant, CharlieIntel revealed this information via a Twitter post. He also mentioned that Activision will release a Vault edition priced at $99.
WATCH THIS STORY: From Call Of Duty To Minecraft: Ranking The Highest–Selling Video Games of All Time
For those uninitiated, the Vault edition will provide additional Operators, Season One Battle Pass, and a few other things. Here's what he said. 'Modern Warfare 2's cheapest edition is $70 across all platforms, including PC. Yes – Activision raised the price by $10 for all platforms. The Vault Edition is $99. There is no $60 edition anymore.'
It was just a matter of minutes that the thread exploded with fans not believing this piece of information. Here's what they had to say. 
I bought vanguard for 100$ and got banned on Xbox, then it carried over to my pc account that was linked to my Xbox account. submitted tons of appeals and they ignore them not gonna spend 100$ on cod again. Wasn't worth it. thousands of people got banned for no reason. It's sad.

— Pray For Jev (@Captain_Fur_Fur) June 8, 2022
I will just pick it up for $35 on Black Friday like I did Vanguard

— Murk (@MurkN1O1) June 8, 2022
math

$60/yr per game vs $70 every two year per game

after two years

$120 spent vs $70 spent

if we get roughly the same amount of content, cod players are saving money. you're not spending $70 every year on a game

remember it's a two year life span per game now

— ツ 黄 (@JelloYelo) June 8, 2022
Support the devs $70 ain't breaking hall if hall drop money on the battle pass and micro transactions

— Rocky4453 (@wockyg5) June 8, 2022
Big L seeing as it's gonna be filled with MTX and battle passes anyways. This new "premium" price should be for games that don't have MTX or little DLC, to even justify the price increase.

— Edco (@cloud154532) June 8, 2022
All other games: Let's go F2P and make a killing off of our in game cosmetics!

COD: Let's raise the base price AND over charge for weapon variants that completely change when you change one attachment! 😀

— Nick 🧠 (@N1CKRICH) June 8, 2022
… y'all made this tweet, y'all just did this to yourselves, I bet they in the office right now saying "why everyone hating on the tweet?" Why you need 10 more. Bucks to the millions you get each year?

— Uddxrs | Road To 1k Followers!!! (@Uddxrs) June 8, 2022
There's literally no justifiable reason for this

— Patrick (@PTRCrispy) June 8, 2022
Also, the raised price does not limit to the United States as fans from over the world have complained about this issue. In Canada, Activision has set the base version of Modern Warfare 2 at CAD 89.99 and the Vault Edition at CAD 129.99. These are more expensive than the previous versions, which cost $39.99.
Call Of Duty Modern Warfare II finally makes its big reveal!
After years of speculation, Activision finally made the big reveal of their Call Of Duty Modern Warfare II on 8th June 2022. They released a two-minute trailer release showcasing the first look at the campaign mode. 
As we all know, Modern Warfare II ranks on the list of anticipated releases. So, with its release, fans were finally relieved. 
ADVERTISEMENT
Article continues below this ad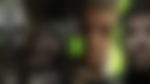 The two-minute video brought back some of the iconic characters of the game. They were Captain John Price, Sergeant Kyle Gaz Garrick, Lieutenant Simon Ghost Riley, Sergeant John Soap McTavish, and CIA Station Chief Kate Laswell. But that soon became history as it introduced Shadow Company, owned by Captain Phillips Graves, functioning as a military contractor. 
ADVERTISEMENT
Article continues below this ad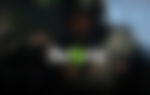 What are your thoughts about this? Did you watch the trailer? Let us know in the comments section. 
Edited By: Pritam Priyedarshi