Massive Fall Guys Announcement Has Nintendo, PlayStation and Xbox Fans Falling Head Over Heels!
Published 05/18/2022, 1:30 AM EDT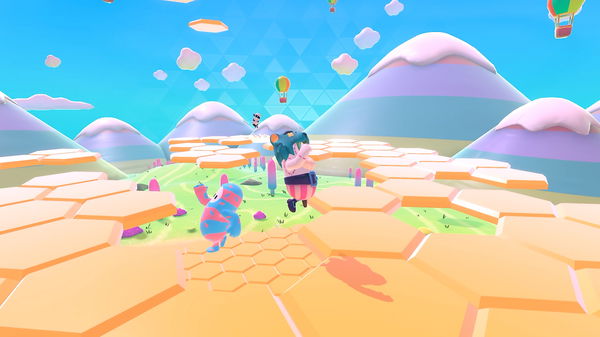 Fall Guys is one of the most popular games that rose to prominence during the pandemic. It is a battle royale game developed by Mediatonic and published by Devolver Digital. However, its publishing rights are now with Epic Games. This could be one of the best things that has happened to the game because of an amazing announcement.
Fall Guys is now expanding beyond just PlayStation 4 and Microsoft Windows! In a 'big announcement' that they have been teasing for May 16th, the game is now being made available for all the platforms, including Xbox and Switch consoles.
ADVERTISEMENT
Article continues below this ad
What is Fall Guys like to play?
In this game, up to 60 people participate in a succession of randomly generated mini-games, such as obstacle courses or tag, as jellybean-like creatures. As the rounds advance, players are removed until the final person standing is declared the champion.
Players may buy cosmetics and emotes for their characters using "Kudos," in-game money. Kudos are earned by finishing matches, while "Crowns" are earned for winning a match.  Crowns were a premium currency until June 21, 2022, when they will no longer be a currency and will only be used to enter the Crown Rank and convert crowns into kudos.
Existing players who played the game before it became free-to-play will receive a Legacy Pack of bonuses, including three costumes, a title and nameplate, and a premium season pass. Additionally, preregistration on the Epic Games website unlocks game milestone benefits for the community.
Owners of premium editions of Fall Guys on PC may keep playing on Steam until the game is free-to-play, but new PC players will have to download and play the game via the Epic Games Store, according to Mediatonic's blog post. The Steam version is still available for purchase as of this writing, with no indication of when it will be removed.
WATCH THIS STORY – Fortnites Latest Tilted Destroyed Update Has Some Insane Secrets!
Fans are enthralled with the latest Fall Guys announcement
Now that Fall Guys is available on all platforms, fans are quite elated with this announcement. Here's how several fans are taking this massive announcement involving the game.
lets go fall guys on playstation

— mildly exasperated to an extent, i suppose (@MadIThink) May 16, 2022
ADVERTISEMENT
Article continues below this ad
Can't wait to play it lmao

— Mak Tora (@Mak_Tora) May 16, 2022
ADVERTISEMENT
Article continues below this ad
So, what do you think about this epic move from Epic Games? Let us know in the comments.