Massive Fortnite Leak Teasing a Beloved Character Debut Leaves Marvel Fans on Edge
Published 07/23/2022, 1:32 PM EDT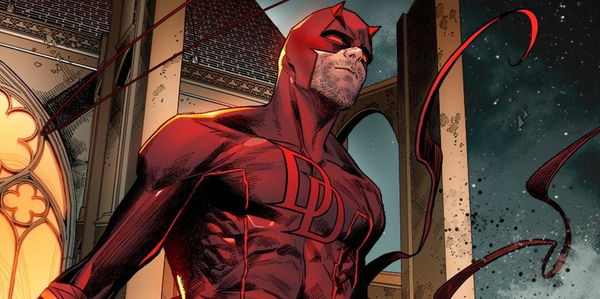 Fortnite is an ever-expanding game that never settles with one kind of content. Furthermore, its developers have maintained this style ever since the battle royale was first launched in 2017. That's probably one of the biggest reasons why millions of fans are still playing across the globe.
ADVERTISEMENT
Article continues below this ad
Now they all might be in for a massive treat as well, going by the newest leak from a trusted insider. It looks like Fortnite is not done yet with offering Marvel surprises to the gamers. Moreover, a recent report has now revealed that the collaboration between Epic Games and Marvel will see more characters in the online multiplayer.
ADVERTISEMENT
Article continues below this ad
Fans are excited for 'Female Daredevil' Elektra in Fortnite!
Since the beginning of this year, the developing team of the insanely popular battle royale has constantly dropped big Marvel character skins. Be it Moon Knight, Iron-Man, Doctor Strange, Wanda, or Spider-Man, mostly all the big names have shown up so far.
Interestingly, Epic Games also joined hands with Marvel, earlier this year, for a special comic book series titled Zero War. Moreover, the developers unveiled a new Spider-Man skin last month. But that's not it, however, as the latest leak from Shiina, on Twitter, has dropped massive news for all the comic book fanatics.
Shiina posted a tweet on their account in which they shared two images from an almost-confirmed new comic book issue under the Zero War collaboration. Apparently, the two pictures feature three iconic characters from the Marvel universe. While She-Hulk is inevitably shining on a separate cover for the fourth issue, there's also Daredevil depicted on the other.
Alongside Daredevil, though, one can also see the Female Daredevil aka Elektra, very clearly. Yes, she's there on the cover with Matt Murdock. This means that Fortnite will soon welcome these characters when the new issues arrive later in the coming days. Simply put, She-Hulk, Daredevil, and Elektra are making their arrival to Fortnite very soon.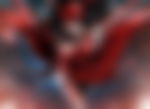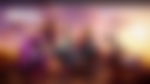 There couldn't have been a bigger reveal than this for the Marvel fans, especially those who like Elektra in the comics. Furthermore, her popularity was proved once again when the majority of the players expressed their excitement for her debut in the battle royale. Most of the reactions are insane, to say the least.
i would do terrible things for an elektra skin i am not ashamed to admit it

— n (@bigfootlovin) July 23, 2022
I would enjoy Elektra very much

— Tatssus (@tatssus) July 23, 2022
ADVERTISEMENT
Article continues below this ad
Fortnite is now available for PC, Android, Xbox, PlayStation, and Nintendo Switch.
ADVERTISEMENT
Article continues below this ad
What are your thoughts on the latest leak about the Epic Games' battle royale? Are you also hyped for Elektra's arrival? Don't forget to share your views. Let us know in the comments.
WATCH THIS STORY: Fortnite's Latest Tilted Destroyed Update Has Some Insane Secrets!