Massive Nintendo Switch Leak Looks Set to Have Fans Going Berserk
Published 11/13/2021, 5:17 AM EST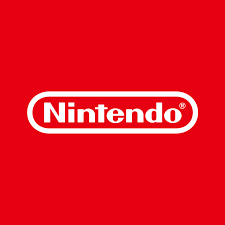 ---
---
There have been multiple rumors surrounding the remaster of Metroid Prime. Multiple sources were under the impression that the original Metroid Prime Trilogy would be remastered for the Nintendo Switch. Jeff Grubb, an expert in the industry, was of the belief that all three games were ready and it was only a matter of time before Nintendo released all of them. The latest leak, however, begs to differ.
ADVERTISEMENT
Article continues below this ad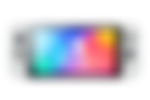 Watch Story: Video Game Franchises returning to console
ADVERTISEMENT
Article continues below this ad
Latest Nintendo leaks
An established insider in the world of Nintendo, Emily Rogers has claimed that the Metroid Prime 1 is ready for release. And while the plan, in the beginning, was to make all three games available, now it looks like fans will have to be content with the release of just one for the time being.
Work on Metroid Prime 1 remaster started around 2017-18.

Original plan was to develop & release Prime 1 first. Then use Prime 1's foundation (engine, tools, assets) to re-create Prime 2 + 3 later.

Nobody knows if plans were changed/axed after Covid. https://t.co/BsrPEhXrjd

— Emily Rogers (@EmilyRogersBlog) November 10, 2021

Jeff Grubbs, the original leaker, also agreed that one title will be released as opposed to the trilogy. However, as of 2018, during the original leak, the whole trilogy was indeed planned for a remaster.
God dammit! I forgot to talk about Metroid!

I think that Nintendo will rerelease Metroid Prime 1 on Switch instead of Trilogy. It has been working on this for years, and when I first heard, everyone (including me) assumed it was the Trilogy.

— Jeff Grubb (@JeffGrubb) September 30, 2021
ADVERTISEMENT
Article continues below this ad

Jeff Grubbs is a reporter for VentureBeat. He has quite a reliable track record and his corroboration of Rogers' claims adds to the credibility of the information.
A large segment of the community is quite critical of Nintendo's decision to remaster only the first game. The other games were to follow suit after the first title acted as a foundation. However, due to unknown reasons, this did not happen. Whether or not Nintendo intends to remake the other 2 titles, only time will tell.
ADVERTISEMENT
Article continues below this ad