Master Creator Reveals How a Star Wars Surprise For MrBeast Almost Went Horribly Wrong
Published 05/04/2022, 7:30 AM EDT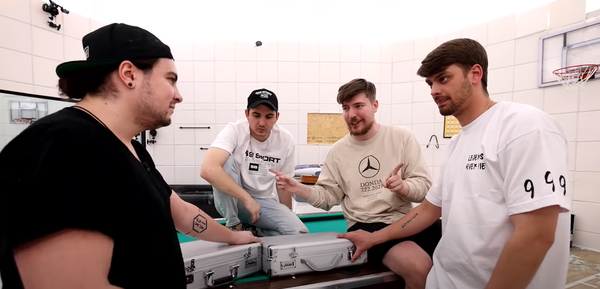 MrBeast recently got his hands on a real-life Star Wars Lightsaber prototype, but his desire to try out the gear could have turned into a disaster. When the popular YouTuber reached out to another fellow creator, his plan to involve him in the shoot could have backfired horribly.
ADVERTISEMENT
Article continues below this ad
YouTuber James Hobson, who operates the YouTube channel – The Hacksmith, reveals in his latest video how he was so close to ruining a video shoot for MrBeast.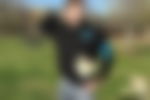 ADVERTISEMENT
Article continues below this ad
The YouTuber revealed in the video that the famous content creator asked him for not 1, but 2 lightsabers for an exciting project. Hobson, with over 12 million subscribers, is an engineer who is popular for building real-life replicas of fictional gadgets from our favorite movies and series. Moreover, he was also awarded a Guinness World Record for his lightsaber.
Got out of a disaster and saved a hundred thousand dollar MrBeast shoot
In this project, he was supposed to help MrBeast for a shoot, where the latter wanted to try out the lightsaber for his next video. According to the video's premise, MrBeast wanted 2 lightsabers just because he wanted to rip a hole in two vaults (or safes) which was a hurdle for one of the competitions. Indeed, that not only sounds cool, but it was also a sight to behold.
However, even before MrBeast could show up, there was an accident on the sets of the shoot. James and one of his teammates decided to race through the sets. They accidentally hit one of the vaults, resultantly damaging the prop even before the shoot could begin. But there was still time before his guests could arrive. That gave him the time to make amends for their actions. 
ADVERTISEMENT
Article continues below this ad
Also Read: 10 Minutes of Extreme Generosity Take a Toll on MrBeast's Massive Net Worth
Luckily for them, the Hacksmith did have some tricks up their sleeves and their genius mind helped them with this. With the assistance of his team and crew, and using their scientific expertise, they ensure that the damage to the vault was repaired.
They made certain that the safe was restored to its original condition and, as a result, saved the day. The event went off without a hitch, and it was a huge success for the Hacksmith. 
ADVERTISEMENT
Article continues below this ad
Earlier in the video, MrBeast was also enjoying the lightsaber. He used the deadliest weapon from the Star Wars saga to, well, roast a marshmallow. True story.