Metroid Dread Fan Shocks the Community With Stunning Samus Cosplay
Published 01/02/2022, 2:30 PM EST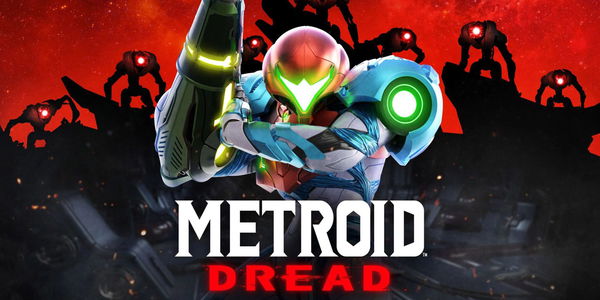 ---
---
While most Metroid Dread players just stick to playing the game, one Reddit user went out of their way to express their deep love for Samus Aran and, of course, Metroid Dread. Recently, a Metroid Dread fan stunned the community with a stunning Samus Cosplay. No doubt, this fan's love for Metroid Dread is just on another level.
ADVERTISEMENT
Article continues below this ad
Moreover, the creativity and the attention to minor details are just spot on. The premier power beam on the left arm is used to blast enemies out of the way, while the rest of the costume with the powerful green lights looks pretty amazing.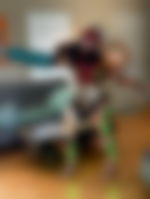 ADVERTISEMENT
Article continues below this ad
WATCH THIS STORY:  Toughest Video Game Bosses of All Time
Metroid Dread Samus Cosplay is trending on social media
Unsurprisingly, this creative new cosplay has been a great hit among all the Metroid fans. The Reddit post has been trending all over the internet. Especially the comments section is filled with appreciation regarding how cool the whole look of the suit is.
Maybe this will even inspire and motivate other Metroid Dread fans to just try something like this in the near future with more cosplay from the franchise. How about the Light and Dark Suit from Metroid Prime 2: Echoes? 
Metroid Dread's new armor is the classic combination of iconic suit style with fusion suit. The power suit in Metroid Dread has been uniquely designed and is a bit different from other power suits.
ADVERTISEMENT
Article continues below this ad
The original suit in the game is blue and white with big shoulders and a powerful beam. Interestingly, the bottom part of the suit is much bulkier than other parts of the suit. The smoother covering at the top also gives the suit a look of fusion design.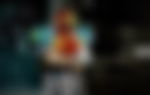 Metroid has to be one of the most successful gaming franchises ever with most of its games gaining critical acclaim. The latest game in the franchise is an astoundingly engaging game and is likely to offer anyone interested in Metroid Droid a good time.
ADVERTISEMENT
Article continues below this ad
What do you think about the fan's stunning attire? Also, have you played Metroid Dread yet? Let us know in the comments below.