Microsoft Makes Massive Vow to PlayStation and Nintendo Following Stunning Activision Blizzard Acquisition
Published 02/09/2022, 2:37 PM EST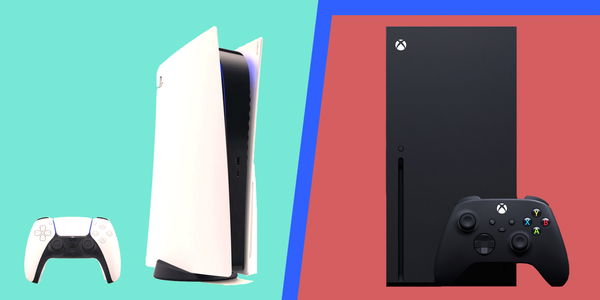 Following the commencement of Microsoft, a new concern has affected PlayStation owners. Microsoft creating a sole monopoly out of the Call of Duty franchise is a real possibility. PlayStation players could lose out on gameplay content and Sony could lose billions of dollars if COD were ever to become an Xbox exclusive.
Considering this obvious concern in everyone's mind, Microsoft has decided to answer the queries on their official blog site. They have addressed some important questions with regard to their latest acquisition, and here are the relevant details.
Microsoft reassures everyone about the future of Call of Duty franchise for PlayStation consoles
ADVERTISEMENT
Article continues below this ad
Ever since the deal took place, there were concerns about the Call of Duty franchise becoming an Xbox exclusive. This would have left PlayStation users disheartened. Sony had also commented on this deal previously where a spokesperson speaking to the Wall Street Journal had said, "We expect that Microsoft will abide by contractual agreements and continue to ensure Activision games are multiplatform." 
Furthermore, Phil Spencer, the Xbox CEO, had also reaffirmed with a tweet that Microsoft has the "desire to keep Call of Duty on PlayStation." 
Had good calls this week with leaders at Sony. I confirmed our intent to honor all existing agreements upon acquisition of Activision Blizzard and our desire to keep Call of Duty on PlayStation. Sony is an important part of our industry, and we value our relationship.

— Phil Spencer (@XboxP3) January 20, 2022
ADVERTISEMENT
Article continues below this ad
In a recent addition to their blog, Microsoft President and Vice-Chair, Brad Smith, has further assured the fans that they will live up to this promise and continue producing COD titles and content for PlayStation users.
The blog reads, "Microsoft will continue to make Call of Duty and other popular Activision Blizzard titles available on PlayStation through the term of any existing agreement with Activision. And we have committed to Sony that we will also make them available on PlayStation beyond the existing agreement and into the future so that Sony fans can continue to enjoy the games they love." 
They have also reassured that they will take similar steps for Nintendo as well. The blog further elaborates, "We are also interested in taking similar steps to support Nintendo's successful platform. We believe this is the right thing for the industry, for gamers and for our business."
ADVERTISEMENT
Article continues below this ad
Do you think Microsoft will be able to live up to their promise? Let us know in the comments.
WATCH THIS STORY –  Most Hated Features of Fortnite Chapter 2