Millionaire MrBeast Offers YouTube Streamer Ludwig a $50,000 Luxury Stay in Panama for 24 Hours Just to Secure a 90 Second Clip – "You Just Do Everything for the Content"
Published 11/27/2022, 10:10 AM EST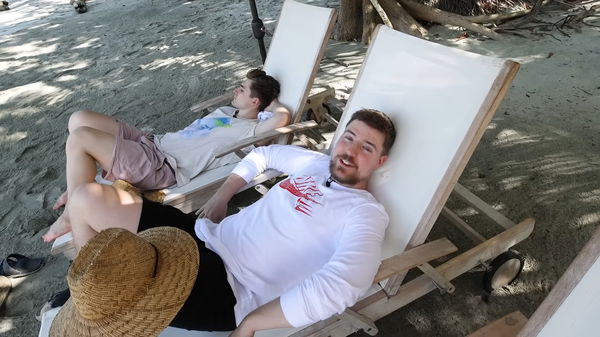 MrBeast and Ludwig share a really close bond with each other as friends. And sometimes it actually makes Ludwig really confused whether he loves his adventures with him, or are they just too extravagant? And thus it seems that he has finally made up his mind on what he thinks about his MrBeast-sponsored shenanigans.
The thing here to notice is that Ludwig has been featured in some of the MrBeast videos before. Although he was not very happy about the filming process in some of them, his recent $50,000 vacation in Panama with MrBeast and Nolan made him reveal what he actually thinks of their future.
ADVERTISEMENT
Article continues below this ad
Ludwig goes to Panama as MrBeast asks him to leave for the airport on a short notice
In his recent video titled, "Spending 24 Hours on a Private Island with MrBeast", Ludwig was messaged by MrBeast on a very urgent notice to fly to Panama, as he had already made reservations for three people on a $50,000 private island. But unfortunately at the end moment, MrBeast's close friend and crew mate Karl got sick, thus leaving a stop vacant.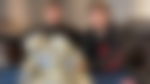 Thus, MrBeast invited Ludwig to have a 24-hour vacation with him and another crewmate, Nolan. Notably, the video MrBeast was shooting for was titled, "$1 vs $1,000,000 Hotel Room!", where he and his team traveled around the world staying in hotels ranging from $1 – $1,000,000.
Additionally, Ludwig, while getting up on a plane with MrBeast which the millionaire YouTuber got scared of, asked, "so you just do everything for the content?" To which MrBeast replied, "I'm like convinced I'm about to die but I just put up with it because that's what I gotta do to film the video."
ADVERTISEMENT
Article continues below this ad
Why did Ludwig get angry after returning from Panama?
Ludwig has also been featured in several other MrBeast videos. He even got frustrated waiting for the filming to end and even said in 'The Yard' video that, "It's just hard to film a video like that…It's 24 hours of living and then they use it for 90 seconds of the video. It's just weird…you have to kind of be weirdly on for a stretch when any moment could be used. Because they're like constantly filming which I find weird. It's not true."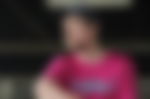 ADVERTISEMENT
Article continues below this ad
But surprisingly after the vacation in Panama Ludwig said in his video, "I will say if Jimmy keeps inviting me to things that he spends a lot of money on, that's just nice and fun and not 31 hours waiting for a plane to get rescued, I'd do it."