Minecraft Fan Finds a Way to Infuse Iconic Star Wars Aspect Into the Sandbox Game
Published 07/14/2022, 1:10 PM EDT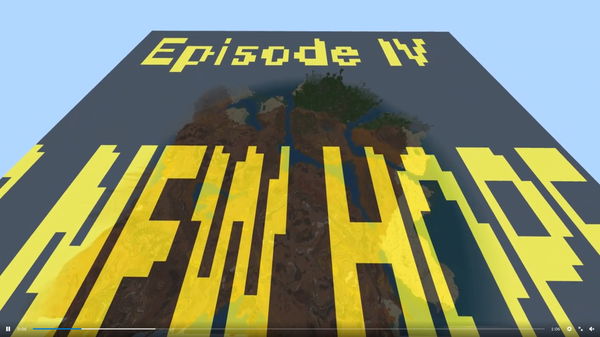 Who doesn't know about Star Wars? It's one of the most iconic movies in history. Everyone loves Yoda and Lightsabers, but apart from that, fans also love the iconic opening crawl sequence of the movie. It's so famous that it has made its way into the most famous game on the planet, Minecraft.
ADVERTISEMENT
Article continues below this ad
In 2009, when this sandbox game by Mojang came out, no one thought it would become one of the greatest video games ever. Minecraft might not have the realistic visuals as many famous games offer. But what this gem offers is absolute freedom for the player's creativity.
ADVERTISEMENT
Article continues below this ad
The grandest appeal of the game is that it allows players to do whatever they want to do in this video game. They can fight zombies and dragons. Or they can build giant mansions, amusement parks, and whatever else they wish to. The only limit of Minecraft is a player's imagination.
Star War Opening Sequence recreated in Minecraft
A Reddit user named 'u/number1nathan' shared his creativity in Minecraft. It seems the user is an avid fan of Star Wars, so he decided to recreate the crawling opening sequence of Star Wars in the cubical world of Minecraft.
ADVERTISEMENT
Article continues below this ad
The user claimed that players could texture the clouds in the bedrock edition of the game. He simply textured the clouds to make the crawl opening. Further, on a closer look at the crawl opening, it seems that 'number1nathan' recreated the opening for Star Wars: Episode IV.
Seeing the cool experiment, many fans might wonder how they can recreate the Star War opening or develop their own experiments. So, the user also revealed the process to do it. The players first need to go to the game's folder, where they will find 'pack_folder.'
Then they need to navigate to open textures and then the environment. Finally, they will find 'clouds.png,' where one can modify to get the results.
ADVERTISEMENT
Article continues below this ad
Undoubtedly, it was a beautiful combination of one of the best iconic movies and the best games. But this wasn't the first combination between the two, as Mojang once released a Star Wars DLC for Minecraft. So, it would be nice to see what new Star Wars items they can make in the game. Did you like the cool Star Wars crawl opening in Minecraft?
WATCH THIS STORY: From Minecraft to Halo, ranking YouTube Star MrBeast's favorite video games