Minecraft Fan Shocks the Community With Stunning Doom Recreation
Published 01/11/2022, 8:42 AM EST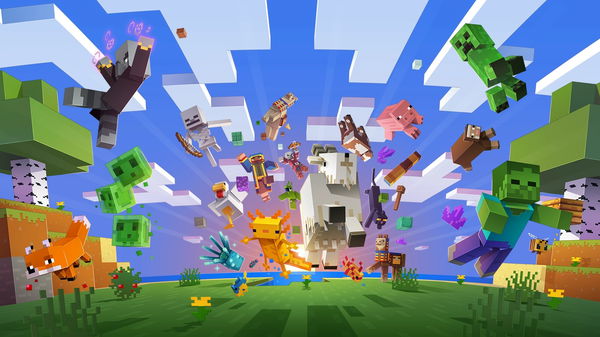 ---
---
Minecraft is a game where players can paint their imagination into reality on a big wide canvas. Indeed it is quite right to call this game a canvas because of the sheer amount of creativity that gamers show in building unique structures.
ADVERTISEMENT
Article continues below this ad
Gamers have often given fitting tribute to other titles on Minecraft and this user has successfully done something similar. One Minecraft player created an impressive replica of DOOM's adventure map which took them around 2 years to develop! They posted about this on Reddit in the Minecraft sub.
Minecraft player creates an awestriking rendition of the adventure map from DOOM
ADVERTISEMENT
Article continues below this ad
DOOM is one of the most loved shooter games out there garnering widespread acclaim within the community. Players have made sure that they display their gratefulness to the game through various means. This user, u/Sibogy, posted a creation that they prepared on Minecraft, recreating DOOM's famous adventure map. The map took them two years to build, which means 1200 hours of gameplay! As awestruck as every onlooker, users have applauded this creator extensively in the comments.
This user wants a dedicated server to this map so that they can enjoy the creator's build thoroughly in the game.
The user has also posted a link to the map in the comments.
This user would very much want the creator to work for Microsoft. They say, "Considering Bethesda is owned by Microsoft now, I won't be shocked when you're offered a job".
Another user was quite awestruck as is evident from their comment. They say, "Looks like Doomguy has himself another world to destroy…seriously though, I can't believe the amount of dedication and work put into this. gg." 
This user thinks that the map might exactly fit their needs for a new challenge. They say, "I need something new to play, Survival's not cutting it lately."
ADVERTISEMENT
Article continues below this ad
This user got newly inducted into the DOOM community and thinks that such crossovers are very amazing. They say "I got interested in DOOM through doom eternal about a few weeks ago and now all sorts of crossovers are happening with doom lol."
ADVERTISEMENT
Article continues below this ad
Surely, such skills up the sleeves of Minecraft players are always a delight to the eyes of everyone in the gaming community. Don't you think? Comment below!
WATCH THIS STORY –  Toughest Video Game Bosses of All Time